Turmeric is the superstar in the nutrient spotlight list of the ingredients that helps to reduce joint pain. Turmeric is not new in the list of the herbal treatments which are used to treat and cure various diseases.

As all of you must be aware that turmeric is your grandmother's haldi (as it is commonly called!!!).It is yellow colored powder which is extracted from turmeric plant (basically its root). It finds right environment to grow in India and Indonesia. Most of the Indian dishes use haldi as an ingredient to flavor it and give it a sweet attractive yellow color. We Indians owe our good health to many of the natural ingredients we incorporate in our foods.
There are two studies which report the power of turmeric as a remedy for Joints Pain Treatment. These are as follows-
1- One of the study reports that Turmeric works better than Drugs for Rheumatoid Arthritis.
2- The other study states Turmeric beats Ibuprofen (It is a Nonsteroidal Anti-Inflammatory Drug (NSAID) that is useful in treating pain, fever, and inflammation) for Arthritis of the Knee.
Ayurveda has in one or the way has used turmeric for joints pain since time immemorial. But, earlier there was no clue as how it happens to help get relieve from joints pain. As scientists and researchers went deeper into finding out as `How Turmeric eases your Joint Pain?'- they founded the reason. Turmeric has a chemical ingredient `Curcumin'. Curcumin is only responsible for playing with the metabolic pathway inside the body to give you relief from joints pain. But how?  This chemical ingredient blocks enzymes (these enzymes cause joint pain specific inflammation).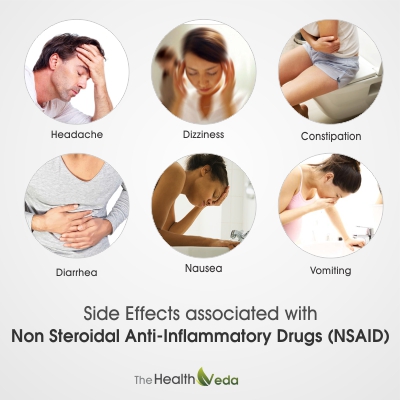 Non Steroidal Anti – Inflammatory Drugs which are used for treating arthritis and other forms of Joints Pain (linking) comes with uninvited Side Effects .These side effects include-
Headache
Dizziness
Constipation
Diarrhea
Nausea
Vomiting
As contradictory to herb Turmeric which provides Natural Herbal Remedy for joints pain without any side effects.
Ayurveda has grabbed the attention of everyone these days. The old days are coming back. The present scenario looks for any medicine which is effective as well as side effects free. Ayurveda is a deep!! Really deep science!!. These days we have modern techniques to establish a full research hypothesis as of how a particular herb works and mediates its effects on our body for curing the disease.
The few questions I would like to put on behalf of people who are suffering from aching joints and associated problems?
How to use Turmeric for Arthritis Pain?

Ayurvedic Herbal Treatment of Joints Pain and Stiffness?

Turmeric for Joint Pain is Doctor's Remedy in modern times. It is alright and really lucky enough as Indians to use turmeric as spice in our food for taste. Our taste buds are adapted to it from day we were little children.

I happen to remember one incident related to turmeric which I would like to share. I fell while playing with my friends on one fine evening and I really had a bad fall with a bruise on my forehead and my knees. My mom made haldi wala milk (Turmeric Milk) and it acted as a miracle drink, I got relieve as if I took some painkiller.
Okay so How to use Turmeric for Arthritis Pain? Taking turmeric in capsule form is more advantageous than taking as tablet. The heating process which is used in preparation of tablets reduces the potency of herbs .And in capsules, freeze dried herb form is used, which makes it as fresher as when it was extracted from the plant.
Ayurvedic capsules like Dr.Ortho (100% Ayurvedic), Osteo-Bi-flex Joint Health and Curcumin with Black Pepper Extract are available in market ( All of these contain Turmeric as one of the ingredient).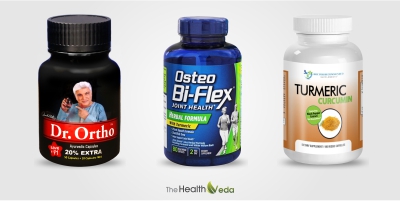 Ayurvedic Herbal Treatment of Joints Pain and stiffness? Yes, don't be in doubt,go for Ayurvedic herbal treatment. Apart from Dr. Ortho capsules, three other variants of Dr.Ortho are also available in market like Dr.Ortho ointment, Dr.Ortho medicinal oil and Dr.Ortho spray are available in market.This  Ayurvedic anti-joints pain products are the blend of Ayurvedic Herbs which contain Anti-Inflammatory Molecules and deliver broad spectrum of benefits in relieving from various pain conditions such as Back Pain, Muscle Pain, Knee Pain, Elbow Pain, Shoulder Pain, Knee Pain, Leg Pain and Joint Pain.
Turmeric for Joints Pain? If you have any other information, Please add in Comments.
You might also like