Joint pain is the ubiquitous problem seen in people of all age groups. From minor to major causes the aching joint can jolt you out disturbing your quotidian routine and activity. Injury and arthritis are the two most common causes of joint pain. Other causes include Inflammation of joint lining and knee pain. Many anti- inflammatory medications and pain-killers are available in the market for giving joint pain relief. A natural approach to pain relief is the approach which is always side effects free. In a world full of chemicals, pesticides, processing and refinement the word `natural' carries the billion dollar weightage.
And here comes some of the natural ways to get Joint Pain Relief:
Importance Of Exercise
Exercise is the topmost antidote to any form of disease. It boosts the metabolism of our body. The biochemistry and genetic makeup of our body is by default designed in such a way to keep it physically and mentally fit. A right synchronization is achieved when we exercise, meditate, do yoga, eat healthy food, stay happy. It all lead to a long and healthy life. Some of our ageing cells feel good when we exercise. They are working 24*7 without break. Our one hour of exercise and walk gives them the boost to work more efficiently and to manage our modern sedentary stressful lives in a magical way.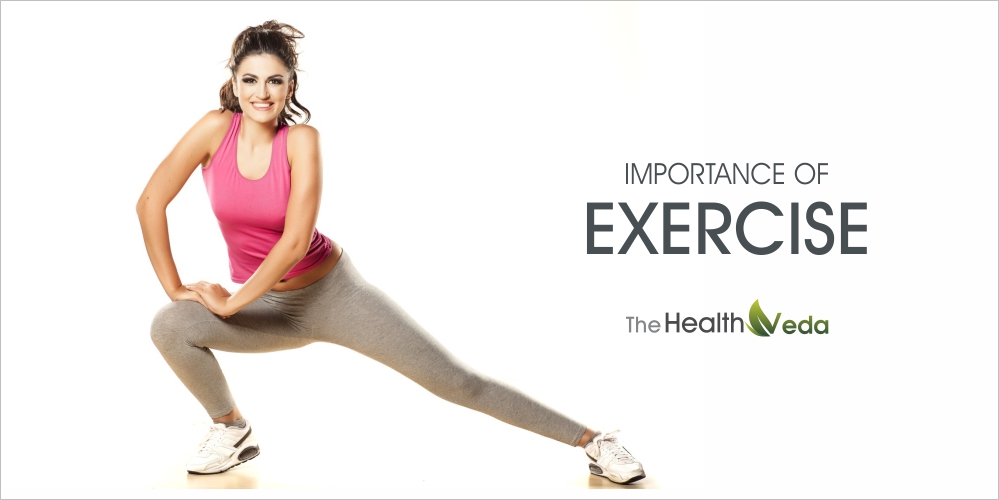 Exercise helps in the following ways:
Improves muscle strength and increase energy levels
Keeps the brain active and is good for heart
Saves from obesity
Prevents depression
Risk of certain cancers is reduced
Healthy body and immunity
Exercises To Help Relieve Joint Pain
To keep joints healthy and strong, it is important to exercise that too in a correct way. Joint health is very important for the whole body. Joints make connections and hence allow for the flexible movement of our body parts. Before doing any kind of exercise, warming up is essential .Shoulder Shrugs, arm circles, overhead stretches and side bends are good warming exercises. The following exercises are recommended for joint pain.

With your back straight and feet shoulder-width apart, bend your left arm bringing your elbow straight up so that it points above..  Elbow should be held with right hand. Pull your elbow slowly toward your head. Hold this position for 15 to 30 seconds. Then switch elbows. Repeat 2 to 4 times on each arm.
Placing your hands on back of a chair, tree or wall, step back with your right leg., keeping it straight further pressing your right heel on the floor surface. Hips should be pushed forward with the slight bend on your left leg. Hold for 15 to 30 seconds. Repeat 2 to 4 times for each leg.
This stretch should be felt along the front of your thigh. First, balance on your left foot, and then bend your right knee further raising your ankle to your hand. Have a tight hold of your ankle then pull your foot toward s the butt to make a good stretch. Keep your knees close together. Hold 15 to 30 seconds. Repeat 2 to 4 times for each leg.
Stretch inner thigh muscles/groin, by sitting comfortably on the floor with the soles of feet pressed together. Hold ankles and slowly pull legs toward you. Go only as in your comfort zone. Use elbows to press knees in direction of the floor. Feel the stretch in inner thighs. Hold your groin stretch for 15 to 30 seconds, and repeat it 2 to 4 times.
Hamstring muscles are present in a running manner at the back of your thigh. By sitting up straight in a chair stretch them with one foot on the floor. And gently raise the other leg, and keeping the knee straight. Support the leg with both of your hands. Hold this for 15 to 30 seconds, and repeat 2 to 4 times on each leg.
Stand with upright back and feet shoulder-width apart. And arms overhead hold one hand with the other. Pull upward and lean straight over towards the left side. Keep your lower body portion straight. Feel the pull along your right side. Hold 15 to 30 seconds. Do this 2 to 4 times on each side.
Last but not the least all exercises should be done carefully, doing exercises should not cause pain. Know your limits and old people should do them in a right way knowing their comfort zone.
Joint Pain Exercises? In case of any info or query regarding this, please add in comments.
You might also like