Triphala churna is the magical powder which has been used in Ayurveda for treating different health ailments since ancient times. It's use for treating constipation is a popular choice among masses. Not only Triphala powder is beneficial for treating constipation but also it has fabulous benefits on overall health. Home remedies for treating any health ailment is still the choice of many people who wish to live a healthy life. Triphala churna is the health supplement known by a popular name of `Nectar of life'. Let's justify the name of Triphala which is nectar of life by exploring it's Ayurvedic power in the present blog.
Ayurvedic Power of Triphala lies in its composition of Herbal ingredients

So,the word Triphala itself is indicative of combination three fruits (fal in hindi). Thus, it is a ayurvedic herbal formulation made of the following these fruits. These are as follows-
Amalaki /Amla(Emblica officinalis)
Bibhitaki (Terminalia belerica)
Haritaki (Terminalia chebula)
These names sound really heavy and may be tough to pronounce, but if I tell you the benefits of each herbs individually, don't get shock  Let's brief you about the benefits of each herbal ingredient. These are as follows-
Amalaki/Amla- It is rich in Vitamin C and antioxidants.The richness of antioxidants makes it perfect for balancing all three doshas (Vata,Pitta,Kapha) and thus pacifying and curing underlying health ailments. It has good amount of fiber which helps in warding off constipation by promoting regular bowel movement.
Bibhitaki- It is a powerhouse of nutrition containing essential vitamins, minerals and protein. It acts a natural laxative thus helps in treating constipation. It is natural blood purifier and helps in removing toxins from the body. Also, it's antibacterial nature is exploited for treating skin infections.
Haritaki- It is called the `king of medicines 'in Ayurveda. Richness of antioxidants makes it effective in flushing out toxins from the body. Thus, it keeps your digestion good and your digestive system healthy.
What are the top 5 health benefits of Triphala??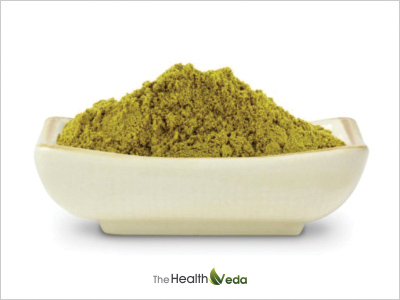 1. Triphala is anti-constipation herbal powder
Triphala churna is helpful in treating constipation, as it removes Toxins (ama) from body and thus helpful in healthy elimination. It basically acts a detoxification powder for your digestive system.
2. Triphala is helpful for weight loss
If you want to shed off some extra fat, consume Triphala. It helps in burning excessive fat accumulation thus aids in weight loss.
3. Triphala acts as an effective skin cleanser
Mix Triphala with coconut oil and apply this paste to skin to revive the natural glow of skin. It helps in removing dead cells and thus rejuvenates skin.
4. Triphala is a powerful immunity booster
Triphala powder is rich in antioxidants thus helpful in boosting immunity. It is especially great for seasonal prone allergic people. It is helpful in treating cough and cold conditions which happens due to allergic reactions. It is advised to drink tea made with half teaspoon of Triphala daily for warding off allergies. (Allergies are indeed sign of weak immunity 😀)
5. Triphala is wonderful for your hair
Triphala powder supports growth of thick healthy hair. Richness of nutrients makes it perfect remedy for dry and frizzy hair. Use it with sesame oil for better results.
These are the top 5 health benefits of Triphala. So which fabulous health benefit you have explored? Triphala is undoubtedly the beloved herbal home remedy for treating various health ailments. How Use of Triphala has benefited you? Share your Triphala health benefits story…Looking forward to read😀
Fabulous Health Benefits of Triphala, If you have any info or query, please add in comments.