What is Good for Joint Pain? This is the most common question which grips the sufferers of Joint Pain. Exercises, Yoga, Good Diet, Proper Sleep are the four pillars of Good Joint Health. Read this blog for details – Joint Pain Causes and Treatment
Water for Joint Health? Yes water is the best drink to cure Joint Pain. As we all know, water is the important component of our bodies. Up to 50 -65 percent of our bodies is made up of water and how much percentage bones (which make up the skeleton of your body ) have water? Around 31%.
Let us list down some of the Essential Benefits of Water for Human Body. These are as follows-
Lubrication of Joints (stiff joints-owe it to lack of water)
Makes up Saliva in your Mouth(all the digestive juices of your mouth are blended with Water)
A building material for each and every cell of Human Body
Acts as a transport medium for carbohydrate and protein in our body
It regulates internal Body Temperature
Protects vital organs of our body
Unnumbered Health Problems is due Dehydration. Starting from Headaches to Blood Pressure to Stiff Joints to Constipation – Drinking less Water is the main reason. Many people are not aware of strong association of Joint Pain and Dehydration. Let us understand this association in the next subheading.
Water and Joint Pain Relief
Having discussed the benefits of Water in General, let us filter down to how Water helps in Joint Pain relief?
Joints act as Hinges connected by Bones and Ligaments. Cartilage covers the bones and has a protective function to prevent bone rubbing with each other. Basically, cartilage is a connective tissue which eases friction between bones. Now, 60% of joint cartilage is made up of water. Joint pain normally occurs when your joint cartilage is damaged/weakened.
The accompanying Joint Pain symptoms of Stiffness, inflammation and pain are due to deteriorating cartilage.
Dehydration leads to increasing friction between bones. This makes joints stiff as gliding of joints is affected. So drink lots of water to reduce pain in joints.
Water as an Antidote to Joint Stiffness

Water acts as an antidote to stiff joints. The glasses of water you drink in a day have direct correlation with your joint health. Joints can hurt due to many reasons. These are as follows-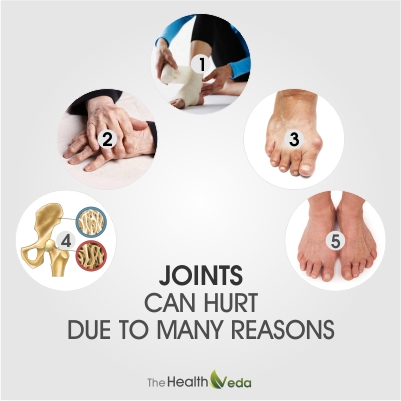 1- Joint injury
2- Osteoarthritis
3- G Out
4- Osteopenia
5- Rheumatoid Arthritis
For More details – Bone Loss
Natural process of Aging? It is bound to happen. As we age, our cells and Joints Age. As we Age, the Carbohydrate and protein matrix gelled in water begins to break down. As this matrix breaks down, so is your increasing joint stiffness with age. Drinking Water and taking Joint Support Supplements (made up of Carbohydrate and Protein) becomes important. In addition, Exercise and Good Diet will add feather to your Joint Health.
Water for Joint Health? If you have any other information, Please add in Comments.
You might also like