Fasting for health is the ages old method recommended for quicker health recovery. Even when the scientific layout of our body was not known, fasting for health benefits were known. And today's scientific innovation world has proven beyond doubt that benefits of fasting on overall health are magical. So the given blog will give you nice info about water fasting.
Why Fasting is Therapeutic for Health?
Fasting gives appreciable opportunity to the body to undergo the period of physiological rest during which body gets time to repair the damaged tissues and cells and thus strengthening them. The additional pro health benefit of fasting is the cleaning up of accumulated toxins which may be responsible for a particular disease or underlying pain condition. Well, Ayurveda relates joints pain accompanied by inflammation, stiffness or swelling to ama (toxin) accumulation. So Fasting or Intermittent Fasting for few days can improve your Joint Health.
After having a glimpse at fasting in general, let us concentrate on what water fasting is all about. Many people do fasting, not concentrating much on water fasting.
So, What is Water Fasting?
Water Fasting is the typical fasting just having water as your liquid intake for a specific period of time. The period of water fasting involves saying no to food. Saying no to food implies avoiding calories thus excluding any food choices we have to make for our health. Is Water Fasting Good for you? Yes, definitely it is as if normal water drinking of seven to eight glasses of water along with taking normal diet can do miracles for your health so imagine the tremendous miracle healing of water fasting on your diet.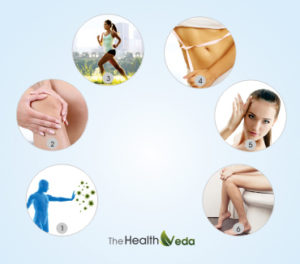 Water fasting is most commonly associated with Losing Weight as already known by many people. The other benefits of Water Fasting are listed as below-
Improves immunity
Improves Joint Health
Renew Energy levels in the Body
Water fasting is an anti obesity measure
Healthier and Glowing Skin
Healthy bowel movement thus helpful in relieving constipation.
How a water fasting diet or Liquid fasting diet can change your Joint Health? This is confirmed by a personal experience of an individual who had Rheumatoid Arthritis for the past 17 years and by liquid fasting for 30 days without the consumption of any medications. It slows down the progression of Rheumatoid Arthritis. Well ,It is really nice to get such informative quality of water in joint healing.
Water Fasting is a big no for following individuals-
1- Pregnant Women
2- Children
3- Diabetic Patients
4- Kidney Dysfunction Patients
Water Fasting may act as an angelic gift  for your Overall Health including  your Joints .The important thing which you should keep in your mind that proceed according to your ability to do Water Fasting.
You might also like