How to Choose Weight Gain Supplements? This question has gripped minds of many people. It is important to choose a weight gainer which is side effects free. There is need to ask one more important question. Are You taking Healthy Weight Gaining Foods along with taking best Weight Gain Products? Well, it is important to take healthy weight gaining foods along with taking Weight Gain Supplements.
Calorie dense Foods like Dry Fruits And Nuts, Milk, Banana, Musk Melon, Green Vegetables, Eggs, Potatoes etc. are important to eat in the whole process of Weight Gain.
Weight Gain process involves range of Metabolic reactions. Metabolic processes involve Catabolic as well as Anabolic reactions. Catabolic process involves breaking of biomolecules into smaller molecules while anabolic processes involve building of biomolecules. What Metabolic process accompanies a process of Weight Gain? It is indeed an anabolic process. It involves building of biomolecules like carbohydrates, fats and proteins which helps in putting muscle mass therefore leading to Weight Gain.
What represents a right Weight Gainer Product?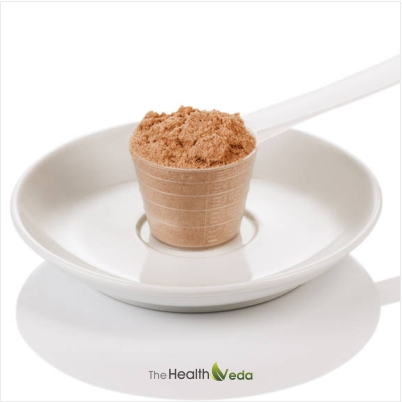 There are some ideal parameters which should be kept in mind while choosing a right weight gainer product. These parameters are as follows-
Weight Gain supplement should taste good
It should be easy to consume
It should dissolve into Water/Milk/any other liquid media easily
It should be easily to digest without staying in stomach for longer hours
Improves Lean Muscle Growth(Read this for details – Lean Body Mass
It should be side effects free
The above listed parameters represent essential and ideal qualities of a Weight Gainer Supplement Products.
Which Supplement is Best for Weight Gain?
Well, answering above question is not as easy as it seems. The question about the best weight gainers in India is always in trend. A good Weight Gainer serves you the right dosage of Protein, Carbohydrate and Fats. The market is penetrated by many Weight Gainer Supplements like Accumass, Optimum Nutrition Serious Mass, Universal Nutrition Real Gains, CytoSport Monster Mass, Nutrigain, Endura Mass etc.
I personally believe gaining weight naturally with the Ayurvedic Herbs is the healthiest approach to gain weight. Herbs don't give side effects plus it has a added benefits of improving your overall Health and Metabolism.
Accumass and Endura Mass are both natural Weight Gain Supplements. Let us compare and contrast these two Weight Gain Supplements.
Accumass
Endura Mass
1-Age groups
Above 6 years
Above 15 years
2-Constituents
It is made of time tested 18 Herbs

1. Shatawari Root Tuber

2. Ashwagandha Root

3. Vatada Fruit

4. Kharjura Fruit

5. Amalaki Fruit pericarp

6. Gokshura Fruit

7. Draksha Fruit

8. Vidari root

9. Varahi Rhizome

10. Seba Fruit

11. pippali Fruit

12. Maricha Fruit

13. Shunthi Dried Rhizome

14. Ela Fruit

15. Jeeraka Fruit

16 .Mushali Root

17 .Sarala Heart wood

18. Kadali Root

 It is made of the following   constituents-

1. Soy protein isolate

2. Whole milk powder

3. Sugar

4. Maltodextrin

5. Palm oil

6. Sweet dairy whey

7. Emulsifying agents

8. Vitamins and minerals

3-Flavors
Chocolate
Banana, Vanilla, Chocolate, Strawberry
4-Added sugars
No
Yes
5-Price
Rs 548 per 525 grams
Rs 525 per 500 grams
Online Shopping
Buy Now
Buy Now
Both Accumass and Endura Mass are Natural Weight Gain Supplements. Endura Mass is an old brand in the market while Accumass is recently launched brand. Accumass is the new name in Weight Gain Supplement market. It is 100% Ayurvedic made of blend of Natural Time Tested Herbs which are used from traditional times.
That one doubt which grasps the mind of people while searching for weight gain supplements `Is it Steroids free? One biggest point about Accumass is that, it is a product containing 100% Ayurvedic actives. It is steroid free. Further, Accumass does not contain added sugars. It has natural sugars from the herbs only. On the other hand, Endura Mass has added sugars. So some diabetic patients might face a problem while consuming Endura Mass.
Another question is the Price? Both of the Natural Weight Gain Supplements are price economical as is given above table.
Are these Natural Weight Gain Supplements Gender Biased? Well, Both Accumass and Endura Mass are not gender biased. Both men and women who desire to Gain Weight can take them.
 Last, but not the least, the overall idea of any weight gain regime is to have additional calorie intake which with time will lead to increase in weight .It is important to Sleep Properly, Exercise Daily, Eat Calorie rich Foods and remain Stress free to achieve full and final results.
How to Choose Best Weight Gain Product? In case of any info or query regarding this, please add in comments.
You might also like