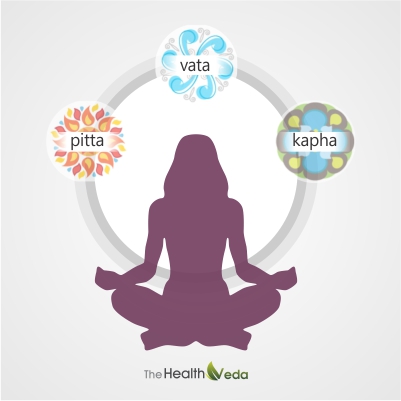 Ayurveda is hitting a comeback again. Ayurveda is a 5000 Years back ancient science which uses a holistic approach in treating various diseases and disorders in a natural way. Ayurveda is a science of longevity which uses a balanced approach using Herbal Supplements.
The Natural Herbs Balances the Normal Constitution of the body pacifying the imbalanced Doshas (Doshas constitute three fundamentally important Bio-Elements- Vata, Pita, Kapha – these three elements are the heart of Any Ayurvedic  Remedy which aims to balance these three).
Being Underweight is one of the bodily disorders which have unknowingly hugged many people. There are many reasons to be underweight. Sometimes the reason may be unhealthy diet or Unhealthy Lifestyle or some underlying disease.
Majority of the Ayurvedic treatments uses simple natural Home Remedies for Treatment. Ayurvedic treatment approach like Natural Home Remedies are easy to follow and are relatively inexpensive.
Underweight people try every possible way to Gain Weight. It take minutes to take weight gain supplements having steroids (therefore side effects) or choosing to take Ayurvedic Weight Gain Supplements without Steroids (therefore No Side Effects).
From choosing a right weight supplement to adopting a Healthy Lifestyle is important to Gain Natural Healthy Weight.
Best Herbs to Help you Gain Weight
Herbs that cause weight gain are giving tough competition to weight gain supplements full of steroids. Staunch followers of Ayurveda believe that weight loss occurs due to imbalance of Doshas (as mentioned above). This consequentially leads to loss of healthy fat from body. Now the story is as clear as crystal-fat loss leads to eventually losing muscle mass thus making you Skinny and Underweight.
Miraculous  herbs for faster weight gain comes to rescue in giving you the right amount of nutrition and dose to free you from the condition of weight loss. Who likes to be underweight? Off course no one. Herbs for weight gain have garnered a lot of buzz –Making us realize "Old is Gold" (Ayurveda way). Let's hop to the list of miraculous herbs and a little deep insight about each of them. These are as follows-

Ashwagandha
This beautiful herb has a scientific name as `Withania Somnifera'. This wonderful herb helps in weight gain along with other benefits. The other benefits include reducing stress, fatigue, body weakness; improves memory, appetite. Also have anti-inflammation properties due to richness in antioxidants. Has overall positive benefits on health improving immunity and strength of body.

Amalaki
The common household name is Amla. The green little sour fruit has scientific name`Emblica officainlis'. All of us know that Amla is rich in antioxidants including Vitamin C. It helps to gain weight naturally along with providing other benefits including increasing body vitality (by improving blood circulation), strengthens immunity (owe to anti-oxidant richness) and improves metabolism.

Shatavari
It has a scientific name called Asparagus racemosus. It helps in healthy weight gains as it promotes healthy energy levels and strength. Along with providing healthy energy levels and strength, it helps in strengthening immune system, balancing hormones in body (especially in females), and easy bowel movement giving you a healthy gut.

Haritaki
Haritaki is known as black or Chebulic Myrobalan. An individual who wishes to gain weight and putting on some healthy muscle mass should try this wonder herb.It also helps in easy bowel moment thus keeping your digestive system healthy. Don't forget to remember its scientific name `Terminalia Chebula'. I love this scientific name…you too start loving this herb for putting some healthy weight.

Vatada
Vatada is your grandma's badam- which we have taken when we were children-as a memory booster. Well, do not be surprise to know benefits of Almond/badam/Vatada in improving stamina and making you gain natural healthy weight. It also boosts memory. They are rich in vitamin E, dietary fiber, B-vitamins, essential minerals mono-unsaturated fats. These essential mono-unsaturated fats are a source of weight gain. The scientific name of Badam is `Prunus amygdalus'.
Kadali
Kadali is the well known favorite fruit of some people. It is your very own banana. This yellow fruit is very helpful in gaining weight. It is rich in fats, carbohydrates, Fiber and essential minerals and nutrients. Apart from helpful in gaining weight, it helps treating in blood pressure, anemia and depression. Eat Musa Paradisica (Heavy scientific name of banana) and put on some healthy calories.
These are the top Six Herbs which help in Gain Weight. These herbs act in accordance by giving you healthy weight gain and also improving overall metabolism of the body. Ayurveda also laid Stress on Exercise, Yoga and Healthy Diet along with herbal supplements to Gain Weight.
One can take these herbs and their extracts individually or have a right herbal blended formulation available in market.
Dr Juneja's Accumass (Buy Now)is such herbal formulation having the right blend of time tested Herbs like Ashwagandha (Withania somnifera) Root, Shatawari (Asparagus racemose) Root tuber, Kadali (Musa paradisica) fruit, Vatada (Prunus amygdalus) Fruit, Kharjura (Phoenix sylvestris) Fruit, Amalaki (Emblica officinalis) Fruit pericarp, Gokshura (Tribulus terrestris) Fruit, Draksha (Vitis venifera) Fruit, Vidari (Pueraria tuberosa) Root, Varahi (Dioscorea bulbifera) Rhizome, Seba (Pyrus malus) Fruit, Pippali (Piper longum) Fruit etc.
 "Ancient Herbs are the 100% effective way to Gain Weight, No Side Effects "
Role of Ancient Herbs in Gaining Weight? If you have any other information, Please add in Comments.
You might also like