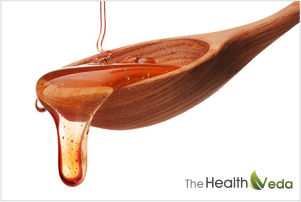 Honey or Shaihad is the impressive viscous substance made by bees. The attractive looking and delicious tasting honey is the calorie surplus food. So did u catch a weight gain term in the last sentence? Oh, yes it is calorie rich food source. Weight gain or weight loss is the game of calories. Weight gain happens when you eat more calories than it is required by the body. On the other weight loss happens when you are shedding more calories than you are eating. The aim of weight gain plan is to eat calorie surplus foods along with doing regular workout. The present blog will give you good insight of honey and its benefits for giving you a healthy weight gain.
Next, the most important question which comes to our mind `Can I get fat from eating honey'? Before answering this question let us catch a brief glimpse of the nutritional profile of honey.
Nutritional profile of Honey
| | |
| --- | --- |
| Component |    Content |
| Carbohydrate | 80% |
| Vitamins and minerals | 2 % |
| Fat | 0% |
| Water | 18% |
Looking at the nutritional profile of honey, the highest content is of carbohydrate. So carbohydrate is the key ingredient which gives you packed calories and thus helps you in gaining weight. Now to understand, 100 gram of carbohydrate will give you 80 gram of carbohydrate. Whoaaa….hope now it is clear…..why carbohydrate is the key ingredient: P Another point you should know is that how many calories honey is giving you. As I said earlier ` Weight gain is the game of calories'.1 gram of carbohydrate gives you 4 calories. So how many calories 80 gram of honey will give? Brush up some grey matter fellas 😀
Did you notice another point in the nutritional content of honey? It has 0% fat so it's popular use in weight loss regime programmes. Ok so back to honey use for weight gain.
Do you know energy is stored in our body in the form of fat and sugar? .The energy from sugar is used up for intense energy workouts and energy from fat reserves is used for future energy requirements. As honey is fat free and carbohydrate rich (sugar rich) so it gives energy during intense workout schedules. Also, loading your body with honey in good amounts can make sugar to be stored as fat.
There are some food stuffs you can use in combination with honey for effective weight gain. These are as follows-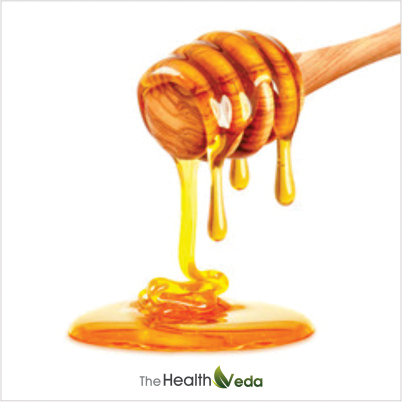 • Honey and milk – Add 1 teaspoon of honey in milk and drink it daily. It is yummy drink and super helpful in weight gain.
• Honey and banana smoothie – Make a banana smoothie, add other fruits and one teaspoon of honey topically
• Honey and bread – Make a honey bread sandwich, it can be a great breakfast option for weight gain regime.
• Honey and ice cream – A frozen ice cream with a teaspoon of honey can be a great mid day or night dessert. Binge on it on few days 😀
• Honey is good for weight gain regime – One only important thing you should remember before consuming it in excess –that is-
Though honey is natural product, but it is all sugar in the end. As carbohydrate rich honey provides carbohydrates in form of sugar and excessive sugar at one point is detrimental for your health. It is absolutely fine to add 1 ½ and 2 ½ tablespoons of honey per day but simultaneously it is important to note your total calorie intake on daily basis.
Wish you all happy weight gain 😀
Read – Natural home remedies for weight gain.
Benefits of Honey for Weight Gain, If you have any info or query, please add in comments.
You might also like