Constipation has its roots from Latin language. It is derived from Latin word 'Constipare'.
It means a difficult/restraint/restriction in smooth bowel movement. Normal movement of undigested food through colon is compromised resulting in hard fecal matter formation. The delay of bowel movements associated with hard stool formation results in constipation. Constipation is not an illness, it is a problem. It should not be ignored as it can play havoc with your gastrointestinal tract in the later stages. Treating constipation may not seem a worry once you understand the causes. The causes are lifestyle related.
Some of the Common Causes of Constipation are as follows:
Lack of exercise
Stress
Poor diet lacking fibrous food
Hormonal disorders like related to under-active thyroid
High laxative use
Irritable bowel syndrome
Certain ongoing medications like calcium and iron supplements, diuretics, narcotics
Poor bathroom habits
Lack of sleep
Old age
Diabetes
Natural Home Remedies

Medical interventions are only needed in cases in which early symptoms of difficult bowel movements are disregarded. Home remedies play an important role when curing the initial disease state or associated symptoms. More than 100 natural home remedies are known for different diseases. The sensation of incomplete bowel evacuation and the immediate clasp of some natural home remedy can be the angel to our unwanted distress. The era of Smartphone is indulging us to use apps more frequently than the previous decade. All android users can download the application HOME REMEDIES + NATURAL CURES for different home remedies for a wide array of problems. Grab the following quick home remedies for constipation as listed below. These are as follows:
Drinking 8 to 10 glasses of water in a day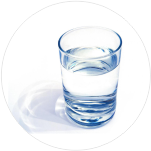 One should keep oneself hydrated. Optimum hydration levels are needed for smooth digestion processes. Waste products are removed without hurdle when human body has water reserves.
Olive oil and Castor Oil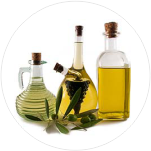 Lubrication of bowels is of extreme significance. Castor oil is the stimulant laxative, it improves the bowel movement. On empty stomach take two teaspoons fruit juice of choice can be added to improve the taste. Olive oil is the nutrient dense oil having antioxidant effect. It also ensures smooth bowel movement.
Micronutrient Magnesium Rich Foods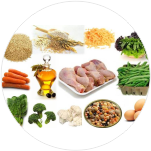 Muscle health is related to intake of magnesium rich foods. Smooth muscles in colon facilitate movement of stool through it. Green leafy vegetables like spinach, nuts, and fish are high in magnesium.
Supplementing Herbs in your Diet
Flax Seed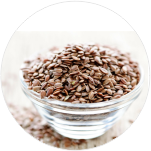 Flax seed, psyllium, and fenugreek are the class of of bulk laxatives required to ward off constipation.
Lemons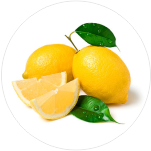 Squeeze lemon juice out of lemon. Add to the glass of warm water. One can have it in morning on empty stomach. You can add salt and honey in it. It helps in easy bowel movement.
A Handful of Fennel Seeds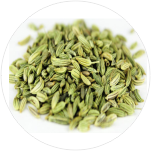 Problems of acidity, indigestion and bloating are known to be helped by the wonderful fennel seeds. Take a handful of them, roast them followed by grinding. Take around half teaspoon with warm water.
Oats, Lentils, Flax Seeds and Chia Seeds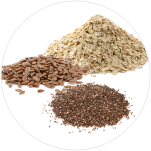 A woman needs 20 to 25 grams of fiber in a day and a man needs 30 to 35 grams of fiber a day.Oats, lentils, flax seeds and chia seeds are high in fibre. More the fiber, more is the smooth bowel movement.
Honey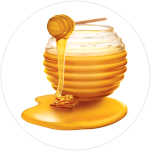 It is a mild laxative and can be taken with warm water on empty stomach early morning.
Baking Soda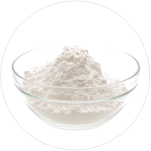 Baking soda is sodium bicarbonate. When the acids in the stomach react with sodium bicarbonate, there is reaction producing salt, carbon-di-oxide and water. These reaction products produce a cleansing effect on colon and helps in easy bowel movement. In one fourth cup of warm water, add one teaspoon of baking soda and drink it.
Prune Juice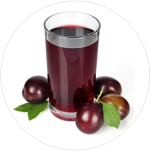 Prunes are dried plums. They are rich in fiber and the carbohydrate, sorbitol. They help in attracting water and making the stool water rich and thus easy bowel movement. Rich in Vitamin A, antioxidants and laxatives. Three prunes a day keep constipation at bay.

For babies less than a year of age, mothers may try natural remedies like Gripe Water. It is advised to check for the ingredients first. As per the instructions by NCBI, Gripe Water should be alcohol-free, Sodium Bicarbonate-free and Parabens-free. Mother Sparsh Gripe Water is among those brands which strictly passes all these conditions.
The whole objective of therapy for constipation is one bowel movement every two to three days without straining. Keep yourself active through exercise and keep yourself hydrated.
`Feel fresh every morning with natural home remedies'
Home Remedies for Constipation? If you have any other information, Please add in Comments.
You might also like