Have you ever heard your grandparents or any other elder blessing you with words like "Shataayu Bhavah!" which means "May you live a hundred years". But in this time period how one can live a life of 100 years? It has become impossible.
According to Ayurveda, the life is laid on three pillars – diet, sleep and self-mastery. This form of foundation pillars one can build good health and longevity. If we talk about skin then you will see that once you enter in your 30s, you will see loss in your skin softness and vibrancy. These all factors are result of lifestyle changes.
Here in this article, we will share some tips that will help you to lead long, happy life and will also attain beautiful skin.
Tips for rejuvenation of skin and health:-
1. Eat to live long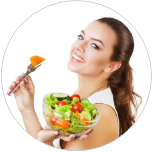 Your eating habits put impact on your skin as well as on your health. How do you cook? What do you eat? When do you eat? These all small things matters lot and can help to get great skin texture and will improve life span.
You can eat less fried food, cook yourself and can add number of spices to your food. Spices makes food tastes better and is also great healer. Such as turmeric which is an excellent antioxidant, black pepper which absorbs nutrients well. Add them to your curries and soup & stay healthy.
2. Take adequate sleep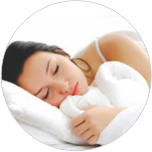 Sleep is very important for us. It is believed that day to day stress can disturb our digestion, affect our skin and can result in toxin formation. If you haven't slept well you will notice the next day will not be able to work well. Lack of sleep can also be ground for many diseases. One should take good quality of sleep for rest and for skin rejuvenation.
Ayurvedic remedy for disturbed sleep is to drink glass of warm milk with honey before you sleep.
3. Daily routine matters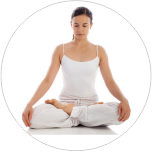 You might have learnt from school time that regularity is everything. According to Ayurveda, it's always said that go with flow of nature. Go to bed at 10:00 p.m. and wake up early before sun rises.
Early to bed early to rise make men healthy, wealthy and wise- Benjamin Franklin
Go for morning walks as the fresh air of nature is very good for skin and body. Have fibrous lunch and you can also practice yoga or meditation. This all will help to reduce stress and you will induce positive vibes in your life.
4. Change of season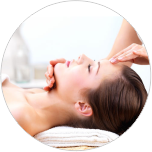 Spring season is the best time to cleanse your body. Spring is nature's time to renew and cleanse all the rough, dry and cold qualities of winters. This time to cleanse and detoxify body can be done by baths and massages.
Ayurveda believes that taking healing massages and baths in summers is powerful way to increase youthfulness and also to improve overall health.
5. Herbs for life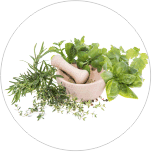 With all above efforts you can take little help of Mother Nature. Each herb in nature is best and will give you maximum benefit. There various herbs for healthy skin or for healthy body. Herbs are natural and will help to balance the mind and emotions. It will rejuvenate your skin and also body.
So, do you want to rejuvenate your skin naturally? Try these above tips and see the difference.  Please comment below if you like my articleJ. Have a good day!
How to Rejuvenate Skin Naturally?, If you have any info or query, please add in comments.