Gaining muscle mass is one of the parameter of gaining weight. Gym lovers and fitness lovers consider building muscle mass as one of the topmost priority in their lives. One important thing they forget to realize is that muscle mass increase doesn't happen overnight. It needs Patience, Persistence, Right Techniques and Right Diet to build Muscle Naturally.
Eknath Easwaran, who was a well known spiritual leader, gave the following lines-
`Patience can't be acquired overnight. It is just like building up a muscle. Every Day you need to work on it'.
These lines are so effective as it gives insight that patience is not acquired that easily, same is with muscle mass. Every day you need to work harder and harder. The irony is 70% of the people quit before they have put on appreciable weight and became a strong muscle man or women (Women are no less!).
What is Muscle Mass? How to Gain Muscle Mass? How to Build Muscle Mass Fast at Home? How Do You Build Muscle? How Do You Pack On Muscle? How Can I Gain Weight and Add Muscle? How To Increase Muscle Growth? In this blog, I will be trying to answer above questions in a simple and illustrative manner.
What is Muscle Mass and why it is Important?
Muscle Mass is defined as weight of the muscular tissue in kilograms or pounds. Basically Muscular tissue in body is referred to as muscle mass. As science students would know there are kinds of muscles in human body, they are-Cardiac Muscles, Skeletal Muscles and Smooth Muscles. Muscle mass directly correlates to skeletal muscle mass. The visible muscles are your skeletal muscles. They are responsible for providing strength and power to your body. Biceps and triceps-attractive Muscle Mass built up.
How to Gain Muscle Mass? 
It is important to understand the following parameters to help you gain muscle mass. These are as follows:-
Understanding the importance of Workouts (Do regular lifting – Then switch over and add squats, Pull ups, Bench presses in your regular workout regime)
Eat calorie Rich Foods like Meat, Cottage Cheese, Eggs, Banana etc.
Eat every Three Hours (Small meals and at the same time rich in calories)
Take Adequate Rest
Don't over Push Yourself (Go Slow – As it takes your metabolism to get adapted to your weight gaining regime and muscle built up)
Stop relying on steroid filled supplements 
Opt natural Weight Gain Supplements (like ACCUMASS- Ayurvedic Weight Gain Supplement)
How to Build Muscle Mass Fast at Home? How Do You Build Muscle? How Do You Pack on Muscle? How Can I Gain Weight and Add Muscle? All of these questions are answered directly or indirectly under `How to Gain Muscle Mass'?
How to increase Muscle Growth?
The first key to maximize muscle building is eating protein rich foods. More the protein available in your body-more your muscles grow. Most of the protein reserves of the body go in making hormones. Hormones are made up of amino acids (chain of amino acids is called protein).So it is important to build and store new proteins before finishing the protein reserves. Ultimate list of High Protein Foods  include –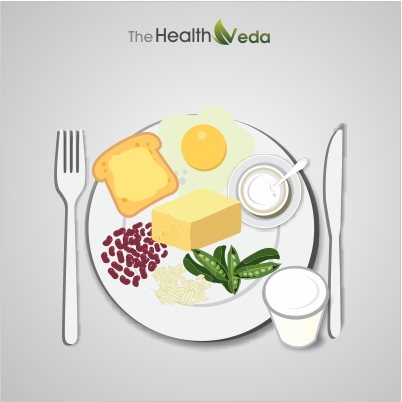 Milk
Eggs
Lentils
Beef
Peanut Butter
Nuts
Homemade Protein Shakes (make with Fruits like Banana)
Tofu
Wheat Flour
Green Peas
What to eat to Gain Muscle Mass? A balance of calorie rich foods and protein rich diet is what you need to eat to gain right Muscle Mass. Read More..
          `With the right attitude
 Gain the right Muscle Mass'
How to Increase Muscle Mass? In case of any info or query regarding this, please add in comments.
You might also like