Home Remedies for Constipation are the first choice whenever a person is unable to poo. Then are the other ways like Squatting, sitting, straining and soaking. When all these Constipation Treatments fail to provide relief, the Constipation Medicine comes to action.
For the Quickest relief from Constipation and unclog the blocked colons, we have come up with the list of Top 11 Laxatives for Constipation available in market. These constipation busters provide fast relief from Constipation and safe stool removal.
List of Top 12 Best Laxatives for Constipation Relief-Best 12 Constipation Picks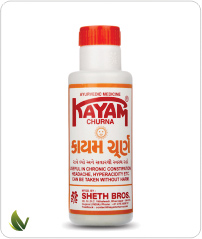 1- Kayam Churna: Kayamchurna is a well-known Ayurvedic powder (churna) for constipation(kabz) relief. Kayam churna is a powerful and intelligent blend of good Ayurvedic herbs. Kayam churnais claimed to be beneficial in chronic constipation, acidity, gas, headache and mouth ulcer. Kayam churna is a very famous over the counter Ayurvedic Treatment for Constipation.
Also Read: Ayurvedic Constipation Churna-Kayam Churna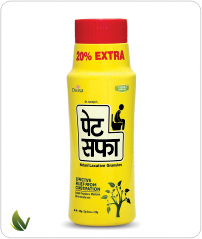 2- Pet Saffa: Pet saffa is a well-known Ayurvedic Constipation Churna (Powder) which is enriched with Ayurvedic Rasayan to flourish digestive system with essential nutrients for Ayurvedic relieve from Constipation. Herbs used in the formulation provide broad spectrum results without any side effects & adversities hence lies amongst the Best Treatment for Constipation.
Also Read: Which is better and fast acting Ayurvedic laxative for Constipation Teatment-Kayam Churna or Pet Saffa?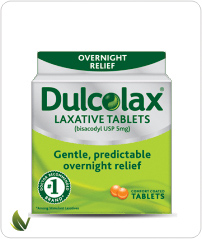 3- Dulcolax- Laxative Tablet: It is one of the most well-known names amongst laxatives for constipation available in the market, the active ingredient Bisacodyl helps to provide overnight relief, making it top the chart of doctor recommended brand for constipation treatment.
Also Read: Dulcolax – Uses, Side Effects, Interactions, Dosage, Indication, Warning- Review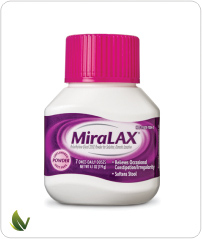 4- Miralax-Osmotic Laxative: It is a powdered solution for constipation relief, Miralax being anosmotic laxative which softens stool and administered by adding it to various beverages. The best and sugar free alternative for those who are unable to swallow pills and search for some powdered solution for constipation treatment.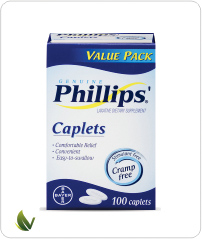 5- Phillips Caplets- Stimulant laxative:It is a stimulant free laxative as per the manufacturer, Phillips caplet provides gentle relief which is devoid of discomfort & cramping that can be associated with the use of laxatives.Caplets are easy to swallow which makes dosing easy and provides overnight relief from constipation.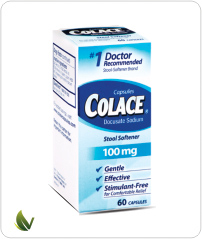 6- Colace Capsules-stool softening Laxative: Colace is the best stool softening laxatives, this docusate sodium based formula brings water into the colon to soften stool which ultimately loosen its passage through the digestive system. Hard & dry stools are a contributing factor to colon clogging and Colace work on this for constipation treatment.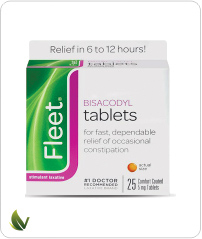 7- Fleet-laxative tablet: Fleet is again a biscodyl based laxative and the formulation offers fast constipation relief with its coated tablets. There is a very small reporting of adverse side effects and Fleet works remarkably in treating constipation.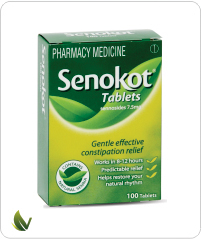 8- Senokot- Sennosides based laxatives: Senokot's active ingredient is sennosides, the natural ingredient found in many brewed tea laxatives for constipation. Its stimulant nature provides for fast and gentle relief from constipation, with a bowel movement almost 6-12 hours after use.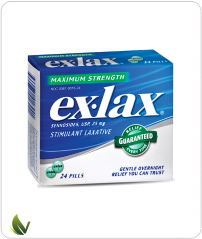 9- Ex Lax-stimulant laxative:Ex Lax another most well-known laxatives for constipation, it offers a wide variety of products for treating acute & chronic cases of constipation. The most admiring part is Chocolate coating for masking the stimulant laxative inside provides a unique and easy way to administer the fast relief hence making it different from all other constipation remedies.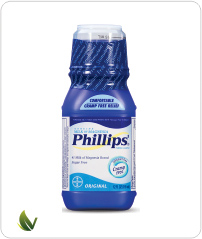 10- Phillips Milk of Magnesia- Laxative:Milk of Magnesia is a product from Phillips which promises gentle relief from a great tasting liquid product. It is free from stimulants and unwanted side effects like cramping& discomfort.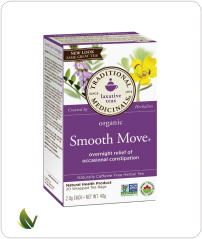 11- Traditional Medicinal Smooth Move- Senna based laxative: This natural laxative for constipation uses senna as the active ingredient and at times has proven to be more effective than traditional medications and Smooth Move is a huge helper with their laxative tea.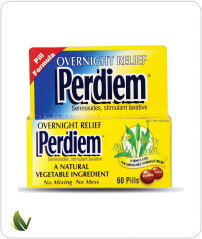 12- Perdiem-Senna based laxative: It is a less well known as compared to other senna based laxative, Perdiem is a known for its ability to provide gentle overnight constipation relief from their vegetable based product with features like low sodium, rapid relief and minimal side effects.
Well, when taking stimulants as laxatives the most important thing to understand is that these products are just for treatment for that time only. Laxatives on long run can affect the normal functioning of digestive system. It should not be used for chronic constipation when the person's diet is already lacking fibrous foods and essential nutrients.  Remember Laxatives can never take the place of the healthy diet and sometimes chronic constipation may be a symptom of some other health issue or illness so chronic constipation for long should not be dealt in a mild manner, you should consult your health advisor. Laxatives should be used only when needed, only as directed and only for occasional occurrences of constipation and in acute cases. In this way, they excel, provide relief, and can relieve the painful and uncomfortable symptoms associated with constipation.
Laxative for Constipation Treatment – Top 12 Best Constipation Remedies-2017? In case of any query or info, please add in comments
You might also like