What is Borax?
Borax is mineral which is also known as "Sodium borate". It is natural occurring mineral. This is the salt of borax acid. Borax and baking soda share similar properties but borax is having higher pH level.
How borax is used?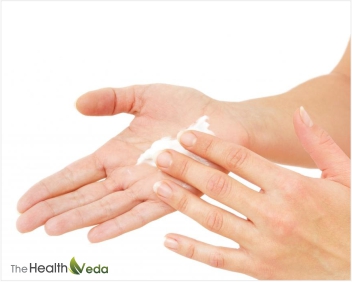 Borax is well known for its use in cleaning products. It softens the water, eliminate odor, removes dirt and boosts laundry. Besides in cleaning products, borax is also found in use of insecticide to eliminate insects such as ants, cockroaches, etc.
You might be thinking that how borax and skincare related? In skincare products, borax is found often in creams, lotions, shampoos, gels, etc. This is generally used to preserve product and to aid emulsification.
If you want to know is borax safe for skin? Read this article as all points are discussed below.
Borax was firstly discovered 4000 years ago in Persia. The crystals of borax are formed when water in lakes evaporates thus crystals hardens after a period making mineral appear like chalk. When this borax is kept in hot water, it converts water molecules to hydrogen peroxide which produces the bleaching effect.
Borax excessive used can be toxic but if it is used in small amounts, it can prove to be helpful.
Why borax is used in cosmetics?
Borax is used in lotions and creams. Borax is combined with wax to improve the consistency of lotions and creams. It also work as an emulsifier when used with wax and it is mostly used in hand soaps. It is excellent ingredient used for cleaning as it's alkaline in nature.
In cosmetic industry, borax is also blended with other elements to form cleansing cream or exfoliates that help to get rid of dead cells, reduce oil, to eliminate bacteria and to prevent acne formation. This is the reason why borax is used as common component used in many creams and exfoliates.
Borax is of low concentration and is considered safe for skin. There are many product labels that advise to rinse face and hands completely after use. There are some cases, when the level of alkalinity in borax is increased which could result in skin irritation.
How safe is Borax for Skin?
As we discussed earlier borax and boric acid have almost same properties and boric acid was used to wash eyes but no longer used for medicinal use. If borax or boric acid compound is used excessively it can be toxic. It can also cause skin allergies and irritations.
Serious skin problems can be caused by chronic toxic exposure to borax. Problems can include peeling, seizures, kidney failure or skin redness.
Use of cosmetic products with borax during pregnancy can increase the risk of birth defects.
Most of studies suggest that short-term exposure to borax can lead to cancer. Exposure to cancer for more than 10 years through cosmetic or food product can lead to liver cancer.
In a nutshell, even if you are using borax products, make sure that keep it out of reach from children and avoid its usage as much as possible. It can be safe if you use it in small quantity and with precautions but its excessive use is not advisable.
To speak plainly, I honestly felt that I am going with better safe than sorry approach to borax. I try to protect myself from things that could cause any harm. What about you? What you think about usage of borax in skincare products? Please comment below.
You might also like