In this hot weather, it is very necessary to take care of skin. In my earlier skincare blogs you might have read that how important is sunscreen to skin? While you are on beach, on shopping or anywhere outside it is necessary that you wear your sunscreen.
Skin can get damage by the harmful sun rays. Whether it is cloudy or sunny, sun rays can damage your skin in form of sun tanning or can also cause pre mature aging. So, what is the best way to protect skin from sun rays? Answer is Sunscreen.
Applying sunscreen is the most important part of skincare routine. So let's discuss about sunscreen. When we go to buy sunscreen in market you will be in dilemma which sunscreen should I buy? What kind of sunscreen is best? Sunscreen comes in variety of forms that is in gels, lotions, sticks and broad spectrum. There is also one more thing that can confuse you that is SPF (Sun protection factor).
One more thing you can get confused on is which is best sunscreen brand in India? So today in this article I will tell you about what all factors to look before buying a sunscreen.
Things to consider while buying a sunscreen:-

Good brand sunscreen: – When you go to buy sunscreen it is important is buy a good brand. If you can afford go for international brands. You can buy brands of US or of Europe as they are certified and have strict regulations for certification of sunscreen.

Check the manufacture date: – It is very necessary thing to check. The fresher the sunscreen the better will be the product efficiency. The ingredients in the sunscreen tend to breakdown very easily even on the shelf. So, try to buy the freshest stock if possible. Try to finish older one before buying new one so that no sunscreen should be stocked in your closet till its expiry.

Choose cream based sunscreen: – Avoid usage of spray or powder sunscreen as they contain nano particles and are mineral based. They can cause some health issues and can also enter the blood stream. So make use of cream based sunscreen only.

Check carefully for harmful ingredients: – Check the list of ingredient on the sunscreen package. If your sunscreen contains oxybenzone, which is hormone disruptor that cause allergic reactions do not buy it. While checking ingredient also check for titanium dioxide or zinc oxide. These are added for UV protection but these are harmful for skin. Zinc oxide can make your face look pale.

Check the SPF range: – Always check the range of SPF. Always buy sunscreen of more than SPF 15 as it will provide you with good protection. If you want complete protection go for SPF 30 or above. Generally, SPF 30 provides 97% protection and SPF 50 provides 98.5% protection so there is no such difference. You can go for anyone you like.

Sunscreen for acne prone skin: – If you have oily or acne prone skin, opt for water based sunscreen available in market. These sunscreens do not cause any skin break out like oil based creams. Buy sunscreen according to your skin type. Know your skin type Click here.
How to apply sunscreen? and what are the tips to be followed while applying sunscreen?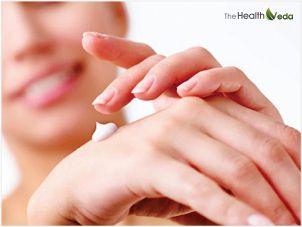 1- Apply sunscreen at least 20 minutes before stepping out.
2- Wear sunscreen under your makeup.
3- Try to wear cotton clothes while going out in sun.
4- Do wear sunglasses, cap and scarf to protect from sun.
Buying a good sunscreen will help to keep your skin healthy, young and beautiful. As it is said that, "prevention is better than cure". So do not just pick any product from shelves. Look for a sunscreen which suits your skin type. Comment below if you find this article useful and also share how you protect yourself from sun.
How to choose the best Sunscreen Cream ? , If you have any info or query, please add in comments.
You might also like