Best weather for arthritis? Ahh, a really funny question. People who are gripped with arthritis and complicated joint pain problems are often aware of aggravation of pain when weather conditions change. At some times, only on prediction of weather, arthritis gripped patients know that it's time for severe joint pain. Also, studies have shown that weather factors play an important role in governing severity of pain. So, does changing weather affect joint pain?.Ohh. that's a yes. The next subsections examines this question in details.
Does Cold Weather Cause Joint Pain?
Getting old is natural law and you feel the heaviest impact of getting old on your joints. And the impact gets multiplied when winters approach. Approaching winters are temperature lowering conditions and lowering temperatures are the primary factors for inducing joint pain. Who has not heard the grieving voices of their grandparents in winters, complaining of cracking joint pain? Well…that's a weather change aggravated joint pain condition.
Sneak peak of contrasting weather changes 😀

Does weather affect your mood? Yes, it does…A good rainy day feels better than a hot 45 degree temperature day.  Nature has a natural healing touch on our mind and body. The same way, changing temperature, pressure, humid conditions-all elements associated with nature lead to changes in joint fluid thickness and that is indeed responsible for joint pain with changing weather condition.
What research says about connection between weather and Arthritis pain?
A Tufts University study have constituted increase in arthritis pain incrementally with 10 degree drop in temperature. In the detail analysis of the study, other factors like pressure, precipitation also have been constituted to play a role in increasing arthritis pain. So there is a strong link between changing weather conditions and joints pain. For more details Click Here.
What you can do of weather changes and nagging arthritis pain?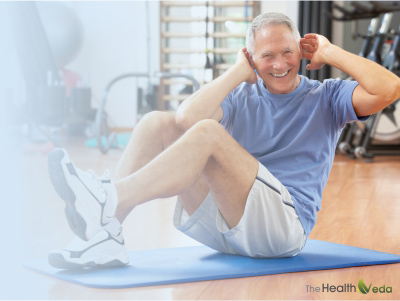 Weather changes are natural and you can't control them. And to be frank changing different climate change won't do much to arthritis or joint pain healing. A different climate condition comes with day to day changes and that will again start  affecting  your joints once you get into changed climate loop. Well moving to a warmer climatic zone can help a little. But, it is not a permanent solution. A weather sparked arthritis pain can be done away by following these tips. These are as follows-
 Doing regular exercise
 Apply Ayurvedic oils for joint pain relief
 Apply heat and cold treatments
 Drink lots of water
 Eat lots of fruits
 Keep yourself active
So, what is your arthritis pain story? And did it got worse with weather change?  Looking forward to read your stories.
Read more –  Old age and joint pain