Dr. Ortho- Ayurvedic pain reliever spray for joints pain is a blend of 10 herbal ingredients. It is an Ayurvedic formulation which is helpful in getting relief from joints pain, shoulder pain, back pain, knee pain, strains and sprains. It's highly effective nature is due its herbal active ingredients which has the ability to penetrate deeply into area of pain thus giving a natural and permanent relief. To add, Dr. Ortho has other three variants in the pain segment market, which are as follows-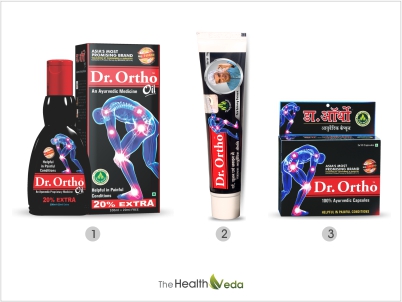 Dr. Ortho spray ingredients/Composition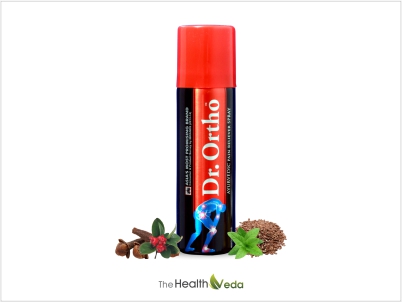 The key ingredients of Dr.Ortho spray are as follows-
Alsi oil (Linum Usitatissium)
Kapoor oil (Cinnamomum camphora)
Peppermint oil (Mentha piperita)
Turpentine oil (Pinus roxburghii)
Gandhpura oil(Gaultheria Fragrantissima)
Nirgundi oil (Vitax Negundo)
Malkangini oil (Celastrus paniculatus)
Nilgiri oil (Eucalyptus globulus)
Clove oil (Syzygium aromaticum)
Tulsi oil (Ocimum Sanctum)
What are the uses of Dr. Ortho spray?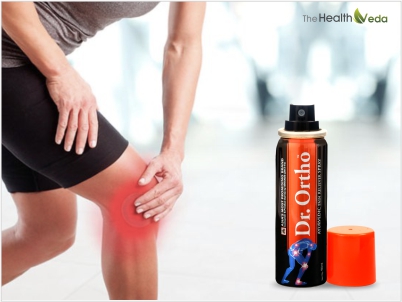 Dr. Ortho spray is helpful in the following problems. These are as follows-
Joints pain
Knee pain
Back pain
Shoulder pain
Strain
Sprains
Bruises
Sports injuries
How to use Dr. Ortho spray?
One should shake well Dr. Ortho spray before every use.
The spray should not be done more than 2 seconds on the affected area.
Use according to necessity.
Dr. Ortho spray price
Dr. Ortho Ayurvedic pain reliever spray 50ml costs Rs.127.
Also, Dr .Ortho Pain Relief Spray 50ml – Ayurvedic Joint Pain Relief Spray is available on Snapdeal, Divisa store, paytm,  Shopclues at best competitive prices.
Warnings and contradictions-Dr. Ortho spray
It is for external use only.
It should not be applied on damaged skin and wounds.
Keep the spray away from reach of children.
Contact with eyes should be avoided.
One should not bandage tightly the area of pain after spraying.
My experience with Dr. Ortho spray
My hectic office schedule made me sit in one posture all day long. A constant shoulder pain was making it difficult to work on computer system. I started using Dr. Ortho spray on regular basis. It is easy to carry and its price is very economical. Dr. Ortho has a non greasy formulation with a soothing fragrance. To let go off my shoulder pain permanently, I started using Dr. Ortho medicinal at home along with Dr. Ortho spray. So this combo of Dr. Ortho spray and Dr. Ortho medicinal oil worked well for my shoulder pain.
 Dr. Ortho Spray Review – Ayurvedic pain reliever spray for joints pain relief, If you have any info or query, please add in comments.
You might also like