Moov Pain Relief gel is the Ayurvedic Ointment being manufactured by Reckitt Benckiser HealthCare India Ltd. The Ayurvedic formulation makes it unique in treating joint pains naturally and effectively. It is most effective in treating muscle strains and sprains caused due to wrong bending, twisting, lifting or adopting a wrong posture. The active herbal ingredients present in Moov Cream are beneficial in providing instant pain relieving action. Moov promises by justifying its pain relieving image through a tagline "Ek minute Moov ki malish" (one minute Moov massage). Moov connects to people by understanding the present sedentary lifestyles of people and thus helps in providing quick relief to pains.
Moov Gel Composition/Ingredients
Moov Gel Composition consist of the following-
ü  Oil of Wintergreen (Gandhapoora oil)
Peppermint oil (Pudinah ka Phool)
Turpentine oil (Tarpin ka Tel)
Eucalyptus oil (Nilgiri Tel)
Moov pain relief ointment is for external use only. Apply on affected areas to form thin film and massage gently to let it penetrate. Apply and Spread Moov on the affected area in the form a thin film and afterwards Massage gently to facilitate penetration.
Moov cream pain relief ointment uses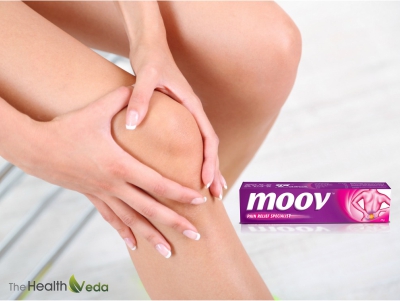 The health benefits of Moov cream pain relief ointment are as follows-
Back pain relief
Generalized relief from Joint pains
Sprains and Strain
Fibrositis
Sciatica
Shoulder pain
Cervical Spondylitis
Myositis
Buy Moov ointment -25 gm online at low prices in India at Amazon
Buy Moov ointment -50 gm online at low prices in India at Amazon
Moov Pain Relief Ointment has some side-effects but they do not always occur always. Consult a good physician if you observe the following side-effects.
There are some precautions which need to be followed before using Moov Pain Relief Ointment. Some precautions to be adopted are as follows-
Do not use Moov Pain Relief Ointment on wounds, sun burns and chapped skin.
Wash your hands before and after using Moov pain relief ointment.
Clean and dry the skin before using Moov pain relief ointment.
Do not apply excessive amount of Moov Pain Relief Ointment as it may result in pilling
Keep Moov Pain Relief Ointment out of reach of children.
Read more – Quick Relief joint pain sprays
Moov Pain Relief Ointment/Gel Review, Uses, Benefits & Side Effects,  If you have any info or query, please add in comments.
You might also like