The red and bloodshot eyes is a common problem and many people experience it.
When the white portion of the eyes turns red, you may feel anxious. Although this is not a serious problem, anything related to the eyes must not be ignored.
Eyes appear red due to changes in the blood vessels which supply blood to the membrane covering the front of the eye. It can happen because of some kind of infection like conjunctivitis or eye flu.
Apart from this, some other conditions which may lead to this problem are blepharitis, a sty, and dry eyes.
Other day-to-day activities, habits, and illness can cause redness in the eyes. People who remain constantly surrounded by allergens, like pollen or smoke, may have red eyes. Working at computers for long hours, wearing contact lenses for an extended period of time or rubbing your eyes strongly cause redness in eyes.
You can try some simple home remedies which can help relieve the redness of eyes and any symptoms you may be experiencing.
Let's discuss them in detail!
Frequent Rinsing :

If you have red eyes because of the exposure to the dust, harsh sun rays, pollen or any chemical. It's better to avoid rubbing your eyes constantly as this will increase the inflammation and cause more redness.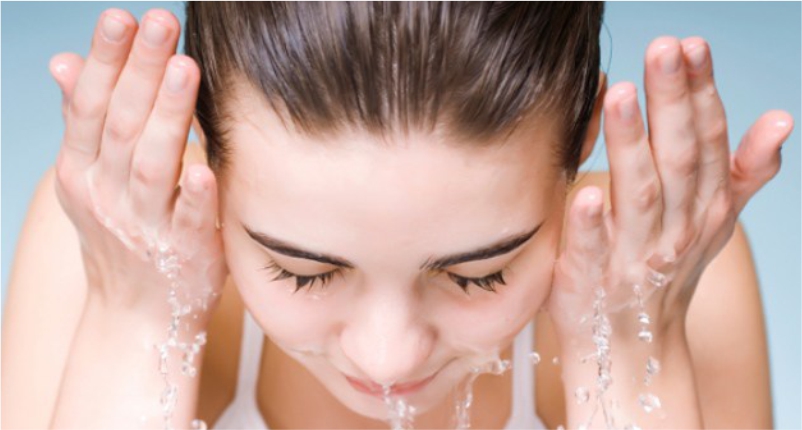 Instead of this, to relieve the discomfort, you must wash your eyes several times a day. For doing so, simply splash some cold water on your eyes. Try doing this few times a day to soothe your eyes and get rid of an irritant.
Rose Water :

Rose water gives a soothing and relaxing effect on your eyes. The anti-inflammatory properties of it help to reduce the inflammation. In addition, rose water helps to lessen the irritation which in turn reduces the redness.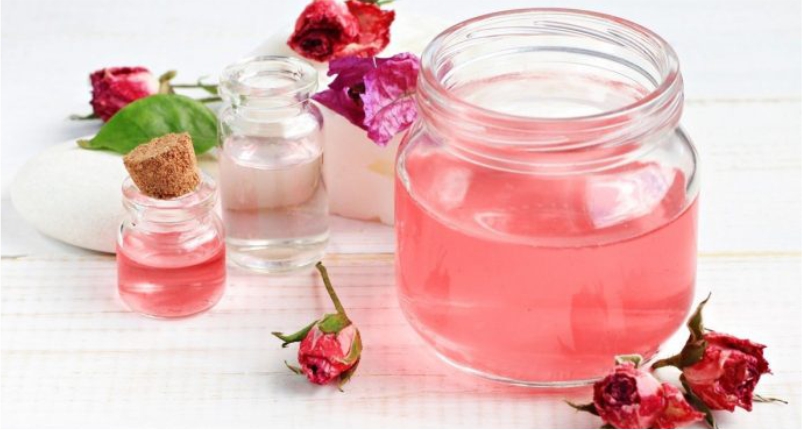 How to Use It?
One option is to soak two cotton pads in rose water and place them on your closed eyelids. Keep them for about 15 minutes and try doing this once or twice a day. The other way is to put 2-3 drops of the best quality of rose water in your eyes two times a day.
Cold Compress :

It is one of the effective ways to treat the inflammation and swelling in your eyes which can cause redness. It is because the cold temperature help to tighten up the skin around the eyes and relax the blood vessels.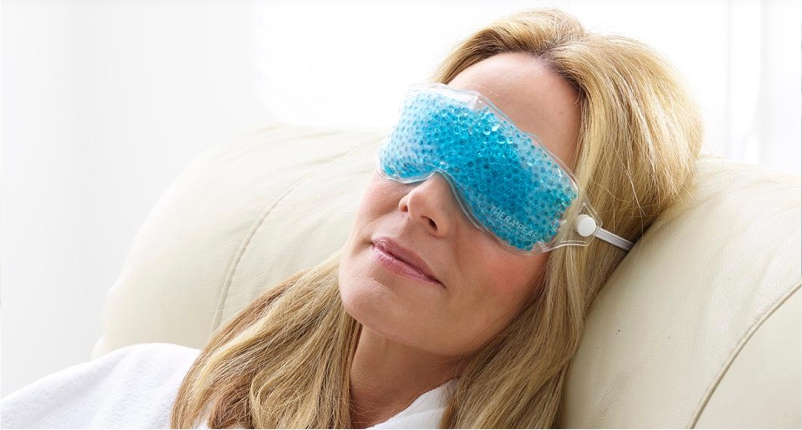 What you have to do?
Take a soft washcloth and dip it in cold water and wring out the extra water. Then, place this washcloth on your closed eyelids for five to ten minutes. Repeat this as needed.
Cucumber :

It is one of the best kitchen ingredients for treating the red eyes. The excellent soothing and refreshing properties of cucumber help in shrinking the blood vessels in your eyes and treat the condition.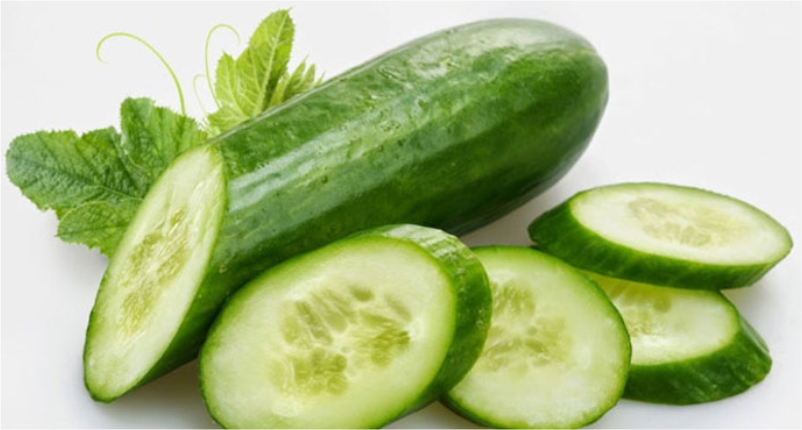 How to Use It?
Place a cucumber in the refrigerator to cool it. Then, cut a few slices of chilled cucumber. Keep a slice on each eye and leave it on for about 30 minutes. Try to do this two times a day for better results.
Tea Bags :

The tea contains tannins which can help to soothe the red eyes. It is because of the anti-inflammatory properties of the tannins.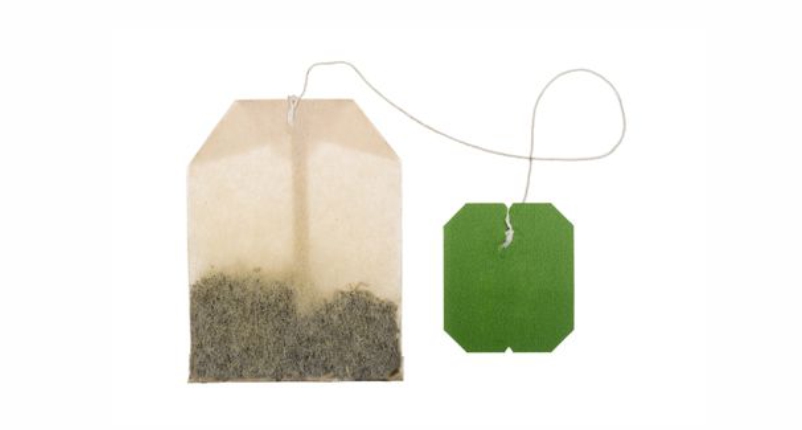 What you have to do?
Take two used tea bags and keep them in the refrigerator. After an hour or so, take them out and place on your eyes. Keep them for 15-20 minutes to get suitable results.
Aloe Vera Gel :

Aloe vera possesses anti-inflammatory and antioxidant properties which help to soothe the red and irritated eyes.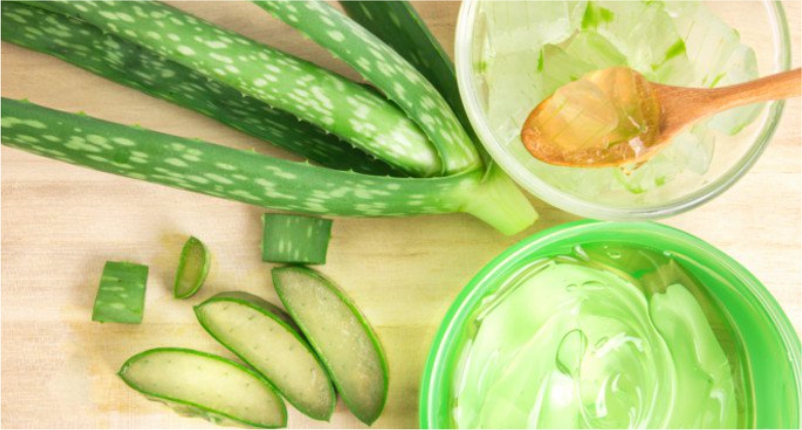 How to Use It?
Blend some equal amount of aloe gel with an equal amount of water. Then, refrigerate the mixture for an hour. After this, soak two cotton pads in the chilled aloe mixture and place them on your eyes. Leave it for 20-30 minutes.
Drink More Water :

To get rid of redness caused due to crying too much or drinking excess alcohol, you must drink water. This is because these two factors can cause dehydration. Therefore, it is important to keep yourself hydrated.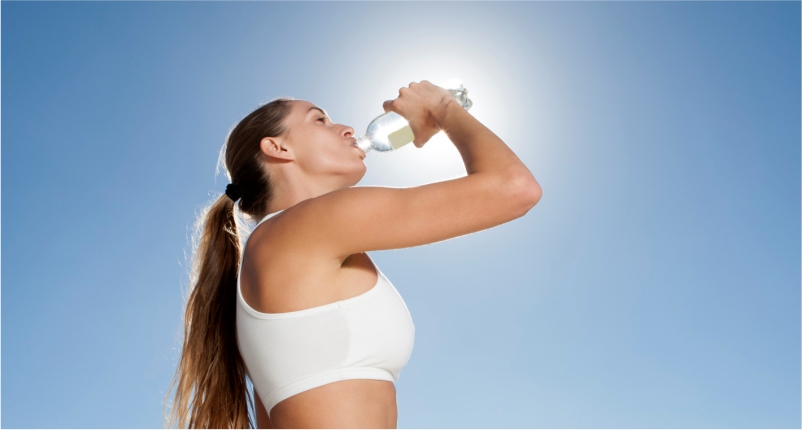 It will help the blood vessels to function properly. Plus, water helps to flush out the toxic wastes from the body. Avoid drinking caffeinated drinking like tea and coffee in excess and drink at least 8-10 glasses of water in a day.
So, these are some of the easy-to-do natural remedies to get rid of red eyes. If your red eyes are painful and sensitive to light, then you must consult a doctor immediately.
Liked reading this article, then hit the like button and share with others too. To share your views about it you can leave us a comment below.
Thank You.
You might also like