Healthy Skin, something everyone is looking for and to attain that a quick solution through skin care products to erase wrinkles, treat acne or tighten skin and they want it to happen in clicking sound of one's fingers. With the availability of huge over the counter Skin care products range and claims like "to make you look as youthful as in 18" are all ineffective and misleading with which they cannot withstand.
When looking for the best skin care product, it is must to know what you are looking for exactly and next step, complete research of the products which work best for your skin. Many skin care products are overpriced, highly expensive and are even not the right product for your skin.
Use the following Tips for searching the best Skin Care Range:
What to do to buy best product for your Skin?
Know your Skin Type: In order to purchase over the counter skin care product you must know some basic facts. Skin type (dry, oily, sensitive) matters a lot on the interaction of the product with the skin.
Be cautious of the products that claim miracle for skin: Instant result claims are often seen with over the counter products but it is advised to go for reputed brands as they are safe and effective. Do remember to do proper market research before buying the product.
Buy product without doing proper Research: Read the entire label to know about the active ingredients
Prefer product which contain Sunscreen: It is very important to protect from harmful rays of Sun so it is crucial to buy skin cream or moisturizer which has minimum SPF 30 along with giving youthful glow to skin.
Visit a dermatologist when needed: In case in any doubt to find out the best skin care product or the product which you are using is not giving the desired product, talk help from dermatologist. Don't hesitate from doing this.
Create a Skin Care Routine: "Repetition is the key to success". Establishing a daily routine is must with required enthusiasm as it will take 6-8 weeks for desired results.
Choose Ayurvedic Skin Products: Ayurvedic products are made from natural herbs, which help in keeping Skin healthy without any side effects.
How Ayurvedic Products helps in getting healthier Skin?
Which is the best Skin Care Range for my skin?– when thinking of this question, the perfect answer is Ayurvedic Products. Cosmetic products though popular, do bring with them their share of side effects. On the contrary, Ayurvedic products does not cause any skin irritation, no internal issues, suits all type of Skin, no side effects etc. Roop Mantra Face Wash, Face Cream is a complete Skin Health Solution for Entire Family with the benefits of herbs like Aloe Vera, Tulsi, Haridra, Cucumber etc. All the herbs are skin friendly with refreshing, Revitalizing and nourishing effects.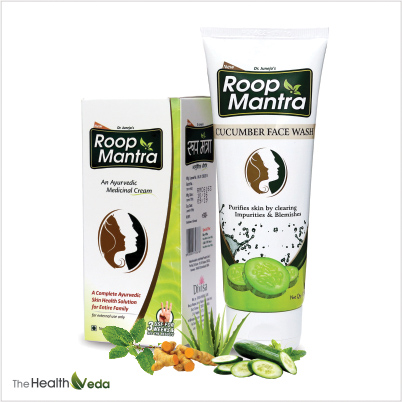 How to choose Best Skin Care Product? If in case you have any query or info, please add in comments.