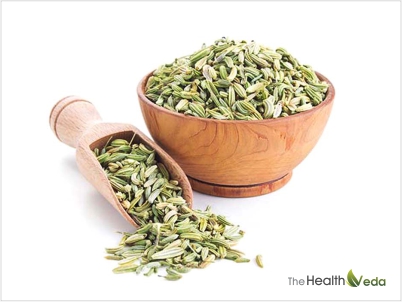 Fennel seeds or saunf is the excellent herb with a refreshing aroma and good flavor taste.  Fennel seeds are an indigenous part of Indian cuisine. Apart from its importance in Indian dishes for its favor, fennel seeds are good for constipation in adults as well as babies. Well, there are many other options which adults can include to treat constipation. On the other hand, babies are little sensitive people and treating with mild and safe home remedy is the only option we can rely on.
Some curious readers want to know where Fennel seeds cultivation began? Ok, it is South East Asia. Food connoisseurs would be knowing that three cuisines that employ the use of fennel seeds; these three cuisines are-Indian, Mediterranean and Arabian cuisine. Also, fennel seeds after heavy meal are popular in aiding digestion.
Who has not taken fennel seeds with white sugar crystals? I guess everyone has taken that, If not take it…it is good for your gut. The next section would be a complete info of baby care by using fennel seeds for treating constipation. Read to know 🙂 interesting things are coming ahead.
How do you feel as a parent when your months old or a year old baby is crying because of clumsiness and pain -and the reason is constipation?
Indeed, it is not a good feeling and it is heartbreaking for parents to see little babies struggling from constipation. Constipation in babies is natural as they are going change in routine as part of growing up. These changes could be-
Switching from liquid diet to solid foods
Ready made milk formulations
Lack of activity
Dehydration
Next, how to know that you're infant is constipated? Check the following symptoms. These are as follows-
1) An abnormal face gesture due to discomfort in passing stool
2) Dark colored stool accompanied by blood
3) Firm tummy
4) Baby gets fussy and refuses to eat (Probably due to increasing discomfort)
And now you got the symptoms which clearly indicate that your little apple of the eyes is constipated. Quick measures to adopt are as follows-
Fennel seeds drink
Let the baby move, make him do some light movements of hand and feet
Tummy massage
Increase fluid intake
Let us talk about fennel seeds or saunf which can serve as the excellent free home infant constipation remedy.
Fennel seeds help in aiding smooth bowel movement thus easing constipation at the basic level. Not only helping in smooth bowel movement, the essential oils fledged fennel seeds helps in improving digestive system thus warding off bloating and uneasiness associated with constipation.
Is fennel seed safe for your baby? Yes, it is absolutely safe for baby provided you use it as a medicine and not a food item. Do not give fennel seed direct to the baby as baby can find it difficult to chew.
How to give fennel seed to baby?
Take crushed saunf or fennel seeds and put them in boiling water and let it boil for 10 minutes to extract essential ingredients from fennel seeds. After this, switch off the flame and let it cool down. After it has cooled down, strain it and give cool light golden color water to infants. Give two to three teaspoons to your baby in a day.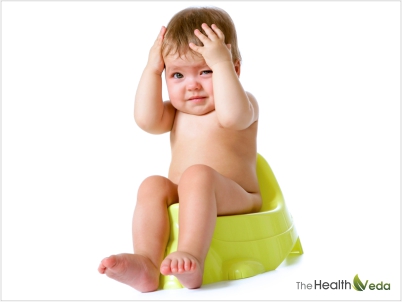 Fennel seed water is a terrific home remedy to treat constipation in babies. But, if your baby is a constant sufferer of constipation and if by adopting home remedies to treat constipation including fennel seed water doesn't treat your baby, consult a good pediatrician.
 Happy parenting 😀
Fennel Seeds for Constipation in Babies, If you have any info or query, please add in comments.
You might also like