Coconut oil is the superb oil for constipation relief. The use of coconut oil for hair massage, body massage and cooking food is popular among masses. But, exploration of coconut oil to treat constipation at home is barely known. Have you tried using coconut oil for getting relief from constipation?
You are unlikely to suffer from constipation if you are drinking lots of water, eating fiber rich fruits and doing regular exercise. But if you are hit by constipation and there is an option of choosing between natural laxative and chemical laxatives, the smartness is choosing a Natural laxative.
What are the advantages of taking Natural laxatives?
Natural laxatives do not carry the burden of giving you side effects.
They are not habit forming.
Natural laxatives are safe for everyday use.
Natural laxatives aim to give you a healthy gut and constipation free life.
Why coconut is the super food for your gut health?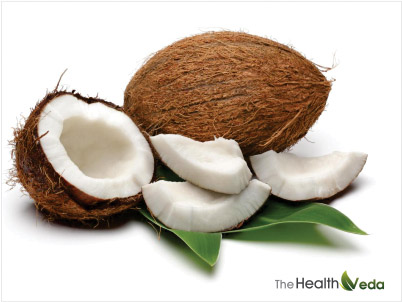 Coconut is the super food as it is loaded with nutrients, minerals, fiber and fatty acids. Each component is beneficial for gut and overall health. Let's catch a brief glimpse at each of the component.
Nutrients- It gives a balanced amount of carbohydrates, protein and fat to the body.
Minerals- Minerals act as electrolytes thus helps in maintaining ph balance which wards of acidity related issues.
Fiber- Coconut is a fibrous food which ensures healthy elimination and helps in keeping constipation at bay.
Fatty Acids- Coconut is rich in lauric acid. Lauric acid can exorbitantly enhance immunity in gut thus warding off infections.
As, from the above points –one thing could be derived……Coconut is indeed a super food for gut health. So the obvious conclusion-derivatives from coconut are excellent for gut health too.
Derivatives from coconut are –
Coconut meat
Coconut milk
Coconut water
Coconut oil
One can go for any of the derivatives, but coconut oil is excellent for treating constipation.
How to use coconut oil as natural laxative?
Coconut Oil plays an important role in easing bowel movements. The easing of bowel movements is supported by speeding of metabolism in intestinal cells. Thus, digestion processes get improved with incorporating coconut oil in your diet.
Start with introducing coconut oil by adding half teaspoon of it in your meals preferably lunch and dinner. After your body gets adapted to coconut oil intake, you can add one to teaspoons of coconut oil to your diet in case of chronic constipation issues.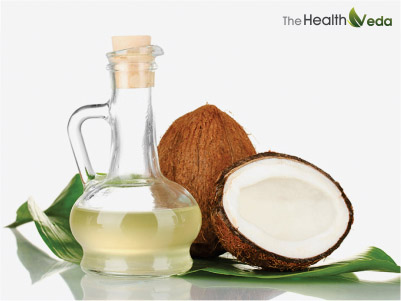 There are several ways of adding coconut oil to food stuff. They are as follows-
1) Add Coconut oil at the top of salads for breakfast.
2) You have the option of adding coconut oil to homemade smoothies.
3) Coconut oil can be added to hot soups and curries before eating.
4) Coconut oil can be incorporated to dough which is used for preparing bread or cakes.
Prefer using virgin coconut oil for constipation problem. Using any processed form of coconut oil may not be ideal for you in coping with bowel movement problems and constipation. One major disadvantage of refined coconut oil is that it is poor in fiber.
Read more / Buy More – Virgin Coconut oil
So, Coconut oil is the best natural laxative. Go ,use it and share your constipation stories.
You might also like