Oily skin type is a major issue for people as it is most prone to pimples, blackheads, blemishes and breakouts. These all problems persist because of excess production of oil secreting glands. The first step to start your skin care routine is cleansing. If you do not opt for good cleanser then what's the benefit of using other skincare products? So it is very important to opt for effective cleanser for oily skin.
In market there are various types of face wash some are foam based and some are gel based. One can choose according to personal choices. So let's have look at the list of face wash for oily skin in India.
5 Best Face wash for Oily Skin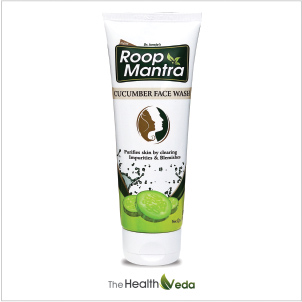 This is one of my most favorite face wash which has cucumber extracts which sooth the oily irritated skin. Along with cucumber it also has other herbs like Turmeric, Neem, Aloe Vera, etc. Roop Mantra Face wash is very good for removing excess oil and dirt while retaining moisture. It also helps to maintain the pH level of the skin and control acne, pimples and also stop them from coming back. This herbal face wash of 115 ml cost for 83 Rupees and its small tube of 20 ml comes for 18 Rupees. The face cream from this range is also very good.
Read what Customer Rakhi say about Roop Mantra Face wash:-
Nice Herbal Ayurvedic Face wash. I have dry skin and this face wash is useful for my skin as it doesn't cause dryness. Thanks Roop Mantra Herbal Cucumber face wash. It is a best face wash for acne and pimple. I love its fragrance😀 .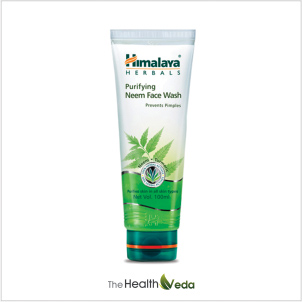 This is another brand which is loved for oily and acne prone skin. Himalaya comes with Neem which is antibacterial and removes acne and blemishes of the face. This face wash is gel based and do not cause foam. This face wash is not for people with dry skin. It keeps skin glowing and shine free and also unclogs the pores. Its 100 ml face wash costs Rupees 100.
Read Jyotish happy review about Himalaya Face wash:-
Good Product… Best face-wash available in India with zero side effects with total cost friendly.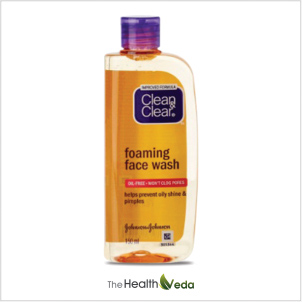 This face wash is most liked by teenagers. This is very good face wash for oily skin and acne prone skin. This is foaming face cleanser which remove all the traces of oil, dirt, grease and sweat from the face. Clean & Clear face wash priced for 99 Rupees. It is also available in smaller pack which is suitable for travelling.
See what Siddhant say about Clean & Clear Face wash:-
I know boys have different skin but trust me it worked great for me. It deep cleanses face and makes it soft since I bought it my skin is pimple free.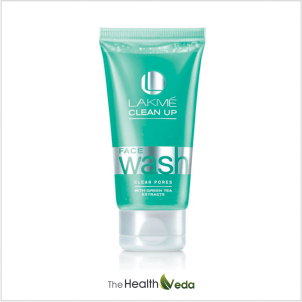 This face wash comes with green tea extracts and salicylic acid. The green tea extracts controls oil on face and also prevents breakouts. It prevents excess oil for long time. This costs Rupees 99. This face wash helps to fight blemishes, reduce irritation & prevent further breakouts. This face wash gives clear and give matt effect on skin.
Read Vidhya Review of Lakme clean up clear pores Face Wash:-
I had wonderful experience after the first use. It brings superb glow and enriches the skin and feels amazing.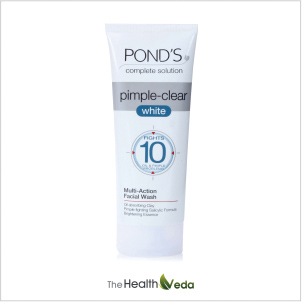 This is another foaming face wash which makes skin squeaky clean and oil free. This face wash is formulated with clay & salicylic acid which removes excess oil and prevents pimples. It brings bright glow to skin and is not suitable for people with combinational skin as it dry skin. This Foaming face wash for oily skin comes for 70 Rupees.
See what Manju Yadav says about Clean & Clear Face wash:-
I have serious acne. I am using this face wash from last few weeks and the results are great. Pimples have definitely reduced.
So, which one of these best face wash in India you are going to pick? Do let us know. Please comment in box below.
You might also like