If you have a habit of drinking tea early in the morning, you must switch it with hebal tea. Why? Well, there are various answers to this question that you can get by reading this article. Before knowing the benefits of herbal tea it is also necessary to know what exactly it is and how it is prepared.
For the years herbal teas have been considered the best approach for maintaining a good health. Ginger, tulsi, Ashwagandha, pepper and mint are some herbs that can be added to make an effective tea. All these herbs are beneficial for different functions of your body. For Instance, peppermint tea is well-known as an antidote to stomach ailments.  Fennel tea has a light laxative effect on your digestive system.
One more thing, these herbal teas are not actually teas as they have no caffeine.
Each variety of herbal tea contains organic compounds, antioxidants, minerals, phytochemicals, amino acids, volatile acids, alkaloids and flavonoids, as well as vitamins A, C, B, E, and K, potassium, calcium, iron, zinc, manganese, magnesium, and phosphorous. So, don't you think it will be great if you start taking made of such aromatic and beneficial herbs?
Including these teas in your daily routine you will definitely see great changes in your overall   health.
Here are some benefits of herbal teas that will surely convince you take these healthy beverages.
Cures Cold and Cough :

Herbal tea prepared with elder tree herb is useful to cure cold and decongestant problems.  This effectively clears the jammed nasal passages that cause cough and asthma.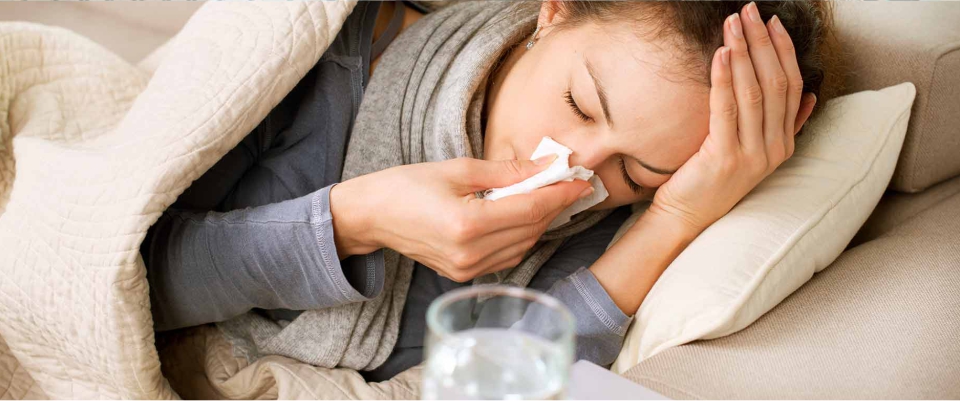 This is also useful to increase the temperature of the body to boost sweating and disable virus breeding in the body.
Improves Digestion :

Herbal tea is also a good option to improve digestion. It helps reduce the body fats in your digestive tract. People with poor digestive system must take it.
Fights Infections :

Herbal tea is the best remedy to cure early stage infection. If you are suffering from fever, you must have ginger herbal tea. Ginger has healing properties so sipping the tea made of it can give you relief from infections.
Helps in Relieving Pain :

Taking herbal tea is an effective way to get relief from rheumatic aches.  This also helps in reducing the pain which is caused by the blood vessels widening. People suffering from knee, pain, leg pain, shoulder pain and back pain must have tea to get some relief.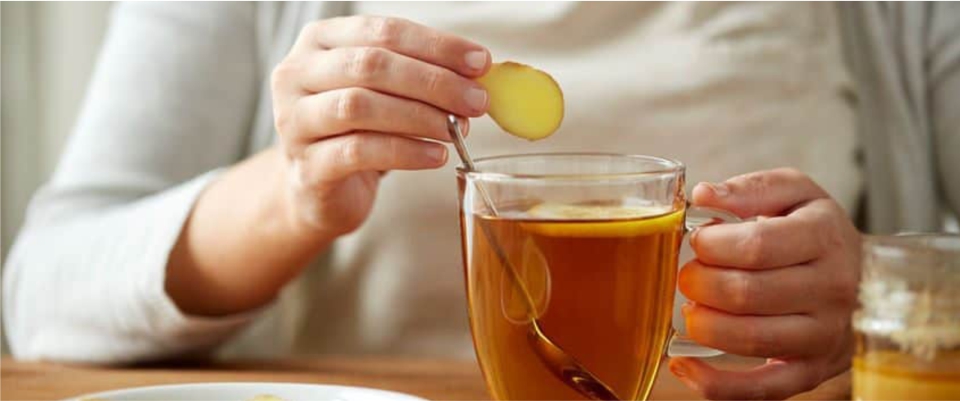 Herbal tea can make your tissue cells of the body stronger.
Lowers the Aging Process :

Herbal green tea is a great source of antioxidants that can lower the aging process. It also helps in preventing cell damaging due to pollution and free radicals.
Helpful in Stomach Problems :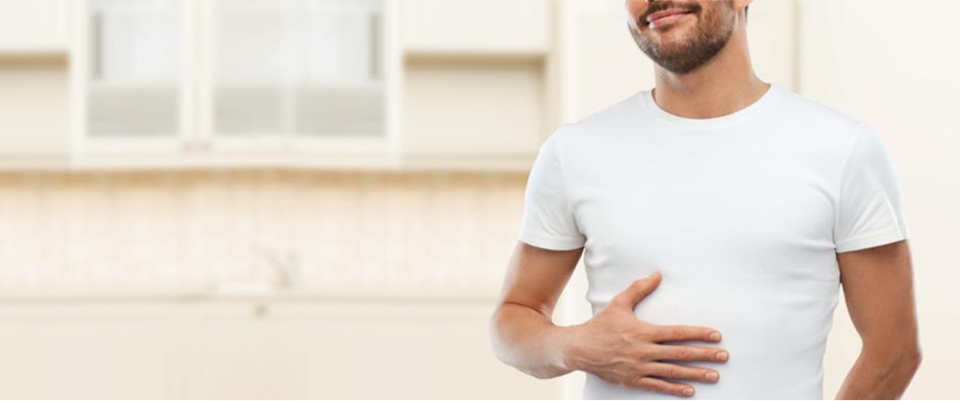 The tea made of fennel contains-spasmodic properties is effective to relax the intestine muscles. It can help to get relief from stomach ache, colic, constipation and flatulence. Taking it is also better to digest food in a right way.
Promotes Kidney Health :

Herbal tea helps to detoxify the kidney.
It eliminates all impurities from the kidney and promotes good health.
 Nausea Buster :

Herbal tea is useful to break down the fats in your digestion system, which can give you relief from nausea. Furthermore, pregnant woman can also get a lot of relief from morning sickness by drinking herbal teas.
You can add four or five slices of fresh ginger root to a cup of freshly boiled water and take it 2-3 times a day.
Improves Brain Health :

Herbal tea gives you relief from nerve pain, improves brain health and makes memory sharp.
Diabetes :

Bilberry tea and sage tea help to cure diabetes in patients. It can cure two types of diabetes and also lower blood sugar levels.
Blood Pressure :

High blood pressure can affect heart and kidneys. Hibiscus herbal tea can lower the high blood pressure in a natural way without any side effects. Good thing is that it does not contain caffeine, but phenols and flavonoids in it are good antioxidants.
So, have you understood why is taking herbal tea necessary? If yes, make it habit of your daily schedule.
If you find this article interesting, please like it, share it and leave a comment below for any query and suggestion.
You might also like