The necessity of good health is not limited to a specific gender, culture, age, caste or religion. Many of us do not give much importance to our health. But is it good to ignore it?
And, when it comes to women health especially reproductive health, we are least aware or feel shy to share our problem. Or the reason might be that these superwomen hardly get time to think or take care of themselves. But, seriously it is not the thing that can be ignored.
It is necessary for females to be concerned about their health issues and take proper medication to get relief from health issues. Moreover, taking help of an effective tonic for women's health may sort many of their health issues.
The menstrual problem, breast cancer, kidney failure, diabetes, etc. like diseases can be easily seen in every second house. And it is the need of the hour to be aware of such health issues.
In the present article, we are more concerned about women menstrual issues and their effective and safe solutions.
The Struggle of Women with Menstruation Problem
As per some surveys, the reproductive health records are hazardous for Indian Women. And the reason is either they ignore their health issue or they are not aware of the same.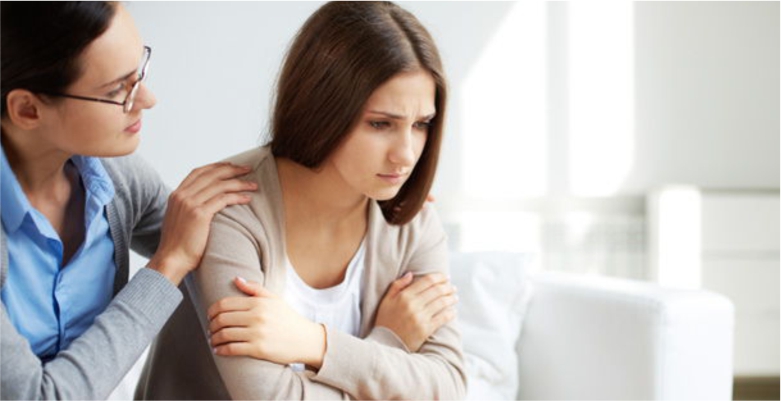 The time of menstruation is usually difficult for most of the women. Many of them suffer from the uneasy pelvic pain, bloating, soreness, general discomfort and disturbed mental state like anxiety, stress, etc. And all these sufferings make many other things challenging even they are simple.
The menstruation problem from menarche to the menopause covers several health issues like
The irregular period cycle: It means monthly periods are not on time. Whether they appear early or late causing various complications.
Anaemia: Being anaemic means lack of haemoglobin in the blood. It is counted as the heavy or low flow of blood during periods.
Weakness: The dizziness and lack of energy in the body are because of the weakness.
Pelvic pain or abdominal cramps: It is unbearable for some cases. It is generally counted as the stretch in the abdominal muscles
Back pain: generally the pain in the middle and lower back can be seen among ladies during their monthly cycles.
Lack of Appetite: Mostly because of the pain, irritation and various the lack of appetite can be seen among most women.
Tiredness: The Lack of energy and weakness lead to tiredness among the ladies.
Stress: The hormonal changes cause the change in mental state. And one may suffer from stress.
Anxiety: The change in the mood because of pain and hormonal change make one suffer from anxiety-like symptoms.
Blood Pressure: The pressure of blood may vary during the periodic cycle. One may face high or low blood pressure during this point in time.
Ayurvedic Solutions and Remedies to Cure Them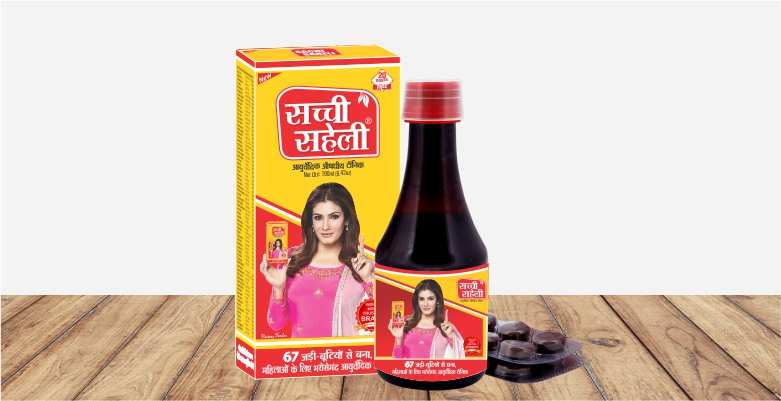 Ayurveda has always proved its prominence in providing safe and effective results in various critical health issues. Though it takes time to rectify the disease, it cures the disease completely.
If you or someone around you are suffering from such menstrual disorders, taking help of nature's care would definitely help. Here we are sharing some remedies to make your tough days a bit better.
Have a glass of buttermilk containing roasted or fried asafetida. This will help in relieving menstrual cramps and pains.
Ginger is very useful in providing relief in pain especially in periods. It prevents little or no flow during menstruation. Boil a glass of water with 2-3 pieces of ginger. Add some honey, sugar or jaggery to taste and take it 3-4 times a day during monthly cycles.
There are also available Ayurvedic Tonic for Women's Health in the market that helps in menstrual issues.
Bonus Advice
Taking care of yourself especially in those tough days is really necessary. So, follow health tips that can make them easy and comfortable.
Keep your mind and body relax with Yoga.
Have Nutritional Diet that is rich in proteins, vitamins, and minerals.
Keep yourself hygienic.
Avoid Alcohols and narcotics.
Choose safe and authentic that is Ayurvedic Treatment, if there is any disturbance in periodic cycles.
We hope you like reading this article. If you find it interesting and worth any use, do like it and share it with people you care. Also, do let us know about any suggestion and appreciation through comments.
Stay Tuned with us for the more health-related post. Till then take care, stay happy and healthy.
Buy Sachi Saheli tonic from here :- Shop Now