Sandhi Sudha joint care oil is a blend of 10 herbal ingredients. The special herbal ingredients make it capable of giving relief from joints pain. Ayurvedic power of herbal active ingredients helps in quick penetration to the applied area thus improving blood circulation and warding off joint stiffness. It can be used for knee pain, back pain, shoulder pain, elbow joint pain etc. As it is known that joint and bone pain is due to unbalanced vata element. Vata element directly relates to air component. And joint pains are due to imbalance of air circulation taking place in joints.
Sandhi Sudha oil ingredients/Composition
Each 175 ml. of Sandhi Sudha oil includes the following-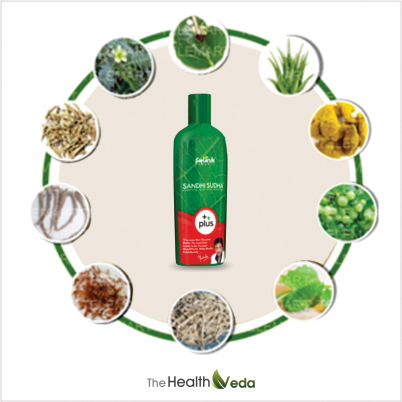 Pan (Leaf) 2.0 gms.
Gwarpatha 4.0 gms.
Ashwagandha 12.0 gms.
Akarkara 8.0gms.
Haldi 2.0 gms.
Rasna 4.0 gms.
Nirgungi 4.0 gms.
Arand (Root) 4.0 gms.
Ajwain 4.0 gms.
Arand oil Q.S.
Amritdhara Q.S.
Sandhi Sudha oil benefits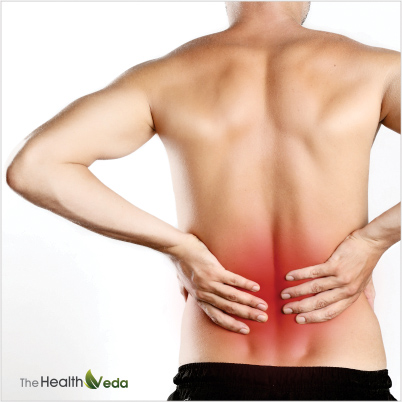 Sandhi Sudha oil is the amazing joint pain relief oil. It helps in treating the following problems-
Arthritis pain
Knee pain
Shoulder pain
Elbow joint pain
Back pain
Wrist pain
Cervical Spondylitis
Joint stiffness
How Does Sandhi Sudha Joint Pain Relieving Oil Works?
Sandhi Sudha joint pain relief oil works by penetrating the skin quickly and improves blood circulation of the given joint area. The increased blood circulation is responsible for the secretion of synovial fluid thus giving back your joints flexibility, eventually unlocking joint stiffness.
How to use Sandhi Sudha oil?
One or two teaspoons of Sandhi Sudha oil should be taken on your palm and then applied in circular manner for 5 to 6 minutes. Do the massage as required. In case severe pain, it is recommended to massage three to five times in a day. For the maximum effect it is advised to use hot water bottle after massage
Sandhi Sudha oil price in India.
Buy Sandhi Sudha oil online at competitive prices at Flipkart, Snapdeal, Ebay and Amazon.
Is Sandhi Sudha oil effective?
Sandhi Sudha oil works most of the times. But, some people complain of aggravated pain after application of Ayurvedic oil. So if intensity of pain increases after use then discontinue the use.
In case of any query contact at official website of Sandhi Sudha – www.sandhisudhaplus.com
Or call on- 09229153060.
Read more – Joint pain massage tips
Sandhi Sudha oil Review, If you have any info or query, please add in comments.
You might also like