Stress, anxiety, and depression are some issues that can affect the life of any individual. Well, for these common issues of life, reasons can be different for every different individual.
In this long journey of life, we can go through various such incidents or traumas that can affect our mental state severely.  Although whatever the reason is for your worry, finding the right solution is a crucial thing to do at the veracious interval of the time.
Usually, it is observed, if the symptoms of mild stress or anxiety are overlooked, an individual can completely go in the grievous condition of depression. Therefore, it becomes necessary to analyze those symptoms timely and treat the problem with an appropriate approach.
Common Symptoms of Stress are:
Anxiety
Worrisome thinking
Lack of sleep
Sweating
Difficulty in concentration
Loss of appetite
Wonderful Tips to Reduce Stress in Life
Take Healthy Diet
What we eat not only impacts our body health but also our mental health.
So, for everyone it is necessary to have a nutritious and healthy diet, a little compromise with diet can affect health adversely. For instance, continuous intake of spicy, oily and junk food can increase the cholesterol level or give you an obese physique.
And if your body is overweight, a constant feeling of heaviness can make you lethargic and drowsy. Also, your mind also starts working slowly, a few minutes task can take long hours to get complete.
A healthy and light diet that can keep your body energetic and mind active.
So, instead of consuming pizza, burger, cold drinks, fries, switch to fruit juice, soups, dry fruits, vegetables, cheese, and other nutritious natural foodstuffs.  This will surely help you reduce stress in your life and stay happy.
Sip Green Tea
Green tea is enriched with antioxidants properties so, an effective remedy to eliminate toxins from the body.
Therefore, whenever you feel a little stressed, prepare a cup of aromatic green tea for yourself and sip it in the morning and evening. Green tea gives you a feeling of staying fresh, calm and light all day.
Exercise Daily
Exercise is one of the most effective ways to tackle stress in life. When you sweat out, you actually eliminate your body toxins, which further helps in maintaining the overall health of you.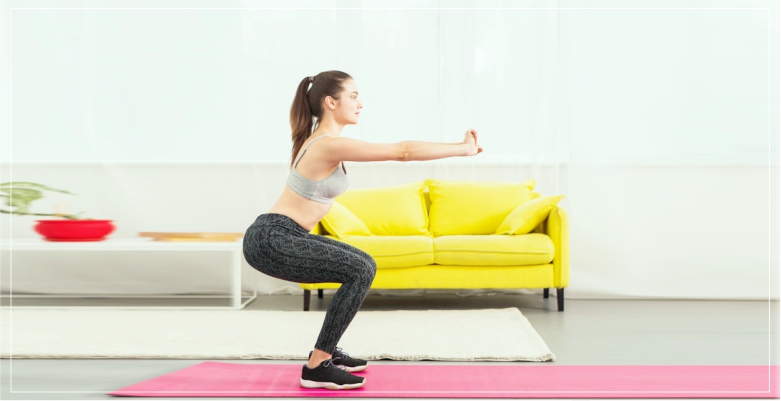 Actually, performing physical activities lowers your body's stress hormone i.e. cortisol.
Exercise also helps release endorphins –chemicals that improve your mood and work as natural painkillers. It is an effective solution to tackle stress, anxiety, and depression as it also helps in improving sleep quality. Individuals who are the patients of insomnia should definitely follow a schedule of regular exercise.
Limit Your Caffeine Intake
It is usually seen, people with a high intake of coffee, tea, chocolate, and cold drink tend to suffer more from anxiety. Therefore, take more fruit juices, shake or smoothies instead of caffeinated drinks.
Spend Time with Your Loved Ones
For a person with anxiety and depression, it is indeed necessary to spend time with friends or loved ones as much as possible. In bad time of your life, your well-wishers are the only ones who can support you mentally as well as emotionally.
Even a few minutes conversation with them can provide comfort for long. So, just get out of the darkness of your loneliness, open your heart, break your silence and let your worries come out with your valuable words.
Remember, you are not alone in your bad time; you have to just find the true-mate of your life, who is actually around you.
Stay Positive
A positive attitude sees positive in everything.
How do you see things when you go through mental traumas in your life? Do you see everything or every person with a negative feeling?  How optimistic are you in your thoughts? Well, your answer to these questions will decide your next situation.  Either you will tackle your issues or else you will be stuck. It all depends on your attitude.
So, it's up to you, what you decide. Your one decision can completely change your perception towards life.
Read Something Good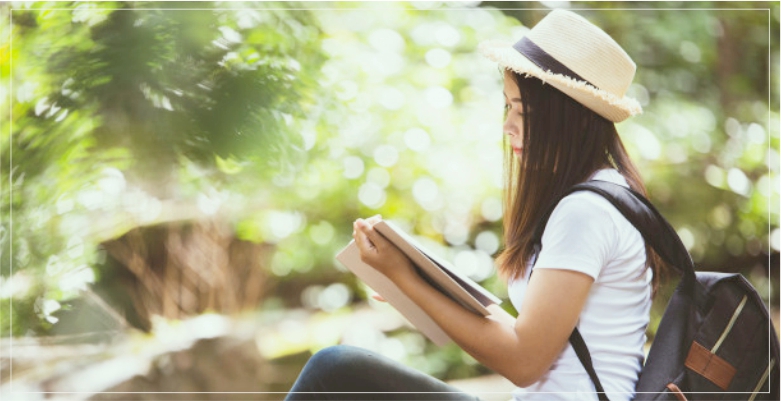 How much do you love reading books, novels or magazines?  How much time do you spend to read something interesting or pleasing?
Did you know reading is a technique that excellently works to relax your mind and gives you inner peace?  Besides, you can also start writing a diary where you can express your emotions, feelings, worries and other things that you don't want to share with anyone.
These are some effective techniques that you can implement in your life to stay happy, healthy and stress-free.
I hope you liked the article. Please share it with others and also comment if you have any queries or suggestions.