Millions of people out there suffer from some kind of allergy. This is one of the common, but unnoticed, problems.
Our immune system protects the body from attackers like bacteria and viruses that can harm you. When you get an allergy, the system starts reacting to a foreign substance, known as an allergen. These substances cause you allergy and can be anything something you eat, touch, breathe in, or inject into your body.
The body responds by producing chemical called histamine to help stabilize the allergen. This shows symptoms like coughing, sneezing, scratchy eyes, a runny nose and an itchy throat.
Some more signs are rashes, itchiness, low blood pressure, breathing problems and asthma attacks. However, severe allergic reactions are a matter of concern and one must take medical help for it. But we can treat some common allergies which alleviate some sort of sniffing and sneezing at home.
Let's have a look on some of the simple yet effective home remedies for relieving minor allergies.
Saline Rinse :

Clearing the nasal passages is an important step to get rid of allergy symptoms. This can be done by using a saline nasal rinse. As it can clean the mucus from the nose and can ease allergy symptoms. Take 2 cups of warm distilled water and 1 tsp. salt and mix them up. With a nasal bulb, pour this solution into one nostril. Then drain out the solution through the other nostril or mouth. After this bow your nose to remove excess mucus and solution in a gentle manner. Follow the same process with the other nostril and you can repeat it a couple of times to feel better.
Apple cider Vinegar :

This is one of the old-age remedies which is often suggested for the treatment of different types of allergies. Its properties help to reduce swelling fast and regulate the body's immune reactions.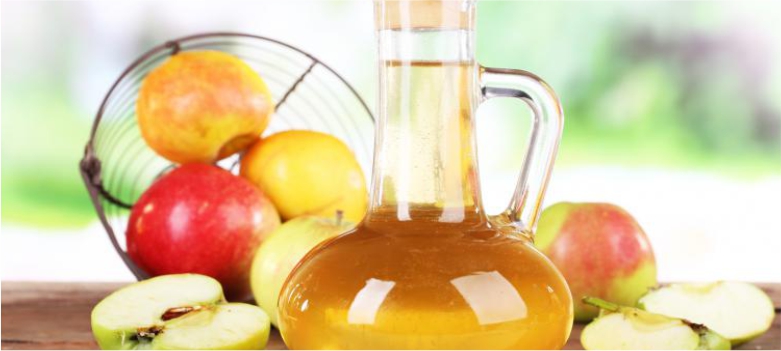 Plus, it helps to restore the pH balance of the body. To a glass of warm water, add 2 tsp. of organic apple cider vinegar, 1 tsp. each of raw honey and fresh lemon juice. Drink this two times a day during allergy season.
Turmeric :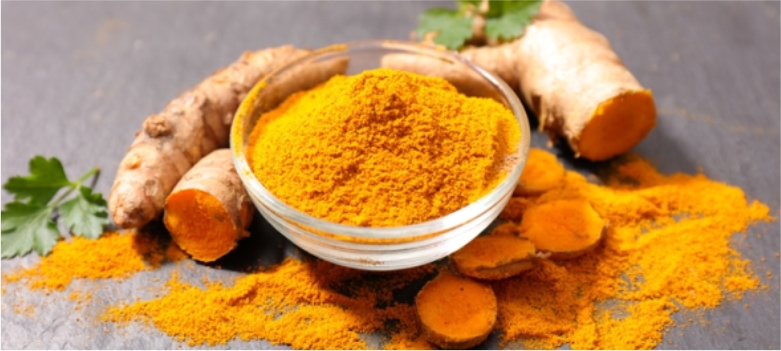 The antioxidant and anti-inflammatory actions of turmeric are helpful in relieving allergy symptoms. It keeps the allergens away from the body, builds up the immunity and helps to ward off cold. In a glass of milk, mix one tsp. turmeric powder and drink this every day. Or you can use turmeric in your cooking, and with the consultation of doctor, you can take turmeric supplements.
Ginger :

Another effective remedy that you can give a try as it is helpful to get rid of allergy-related symptoms. These include a cough, runny nose, headache and nasal blockage. You can chew small pieces of fresh ginger and include it in your cooking. The other option is to drink ginger tea.
You can prepare it by boiling 1 tsp. grated ginger and few cloves in a cup of water. Boil the water and let it steep for about 5 minutes. Strain and drink it, for flavoring, honey is a good option.
Probiotic-Rich Foods :

Allergy problems due to skin and nasal passages commonly begin in your gut. Hence, when there is improper balance or lack of "good bacteria" in the gut, can result in allergic reactions.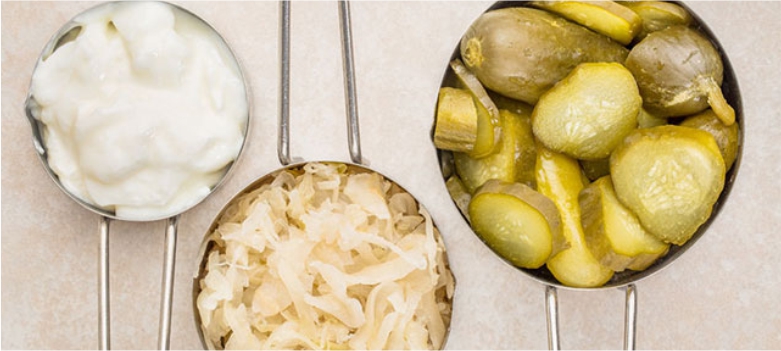 In order to fix the gut health, include probiotics in your diet. This can prevent and reduce allergies. Eat probiotic-rich foods like yogurt, kefir, sauerkraut, kimchi, raw probiotic cheese, miso, and kombucha.
Oil pulling :

It is an old ayurvedic technique which helps to deal with a variety of health issues and allergies. It can draw out irritants from the body that can lead to an allergic reaction.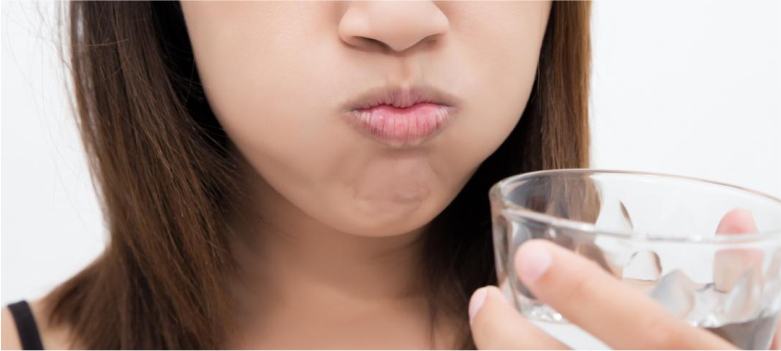 Put one tsp. coconut oil (extra virgin) in your mouth. Swish it around your mouth with warm water and then spit it out. Again rinse your mouth with warm water, do this before brushing your teeth.
Some Additional Tips: –
Try to know what triggers allergic symptoms in you and avoid them.
Avoid eating foods that make your allergy symptoms worse like dairy products, eggs, sugar, gluten, deep fried foods etc.
Wash out the pollen of your hair and skin after being outside by taking a quick shower.
Clean your house on regular basis to keep it free from dust and irritants.
Drink plenty of water to remain hydrated. This can make the secretions thin and easy to clear out.
During the allergy season, one must keep the doors and windows of the house closed. Moreover while driving keep the car windows up.
So, to stay away from any sort of mild allergy, following any of the above remedies can be helpful. Keep in mind the additional tips in order to stay healthy.
If you liked reading this article, do hit the like button and share it. You can share your thoughts with us in the comment box below.
You might also like