Your feet carry you everywhere but you don't give much attention to them until they begin to hurt. Foot pain is a common issue which people of any age group can go through at some point of life. This can happen anywhere in the foot including the toes, heel, and ankle, sole or arch.
You spend 80% of your waking hours on your feet, and every day your feet absorb 2,265,000 kilograms of pressure. Hence, no wonder that, from time to time, your feet end up in a world of hurt.
Besides any kind of injury or fracture, there are many other reasons for foot pain. These include old age, uncomfortable shoes, excessive walking, and standing for a long time. Some sort of mineral deficiency, ingrown toenails, diabetes or other health conditions is too responsible for this.
To get relief from this pain, there are many things that you can try at home using easily available ingredients. It can help you take good care of foot pain in a natural way. So, below I'm sharing with you the remedies for foot pain.
Let's start!
Hot and cold water therapy :

It is an effective way of treating this problem. The hot water can promote the blood flow while the cold one reduces the swelling. What you have to do is; fill one bucket with cold water and the other one with tolerable hot water.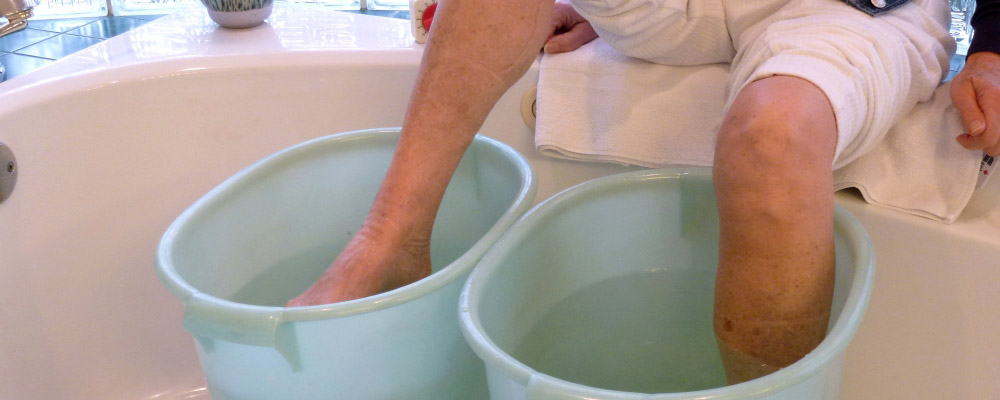 First, dip your feet in hot water for three minutes and then in the cold water for at least ten seconds or for a minute. You can repeat this 2-3 times and end with a cold foot bath. Another option is to use a heating pad and an ice pack in an alternate manner to lower down the pain.
Epsom salt :

This salt has anti-inflammatory and soothing properties. That is why it is widely used for treating muscle aches and can be used to heal foot pain too. For this, you'll need ½ cup of Epsom salt and a bowl of hot water. Mix them well until the salt dissolves and then soak your feet in this solution for 10-15 minutes.
Vinegar :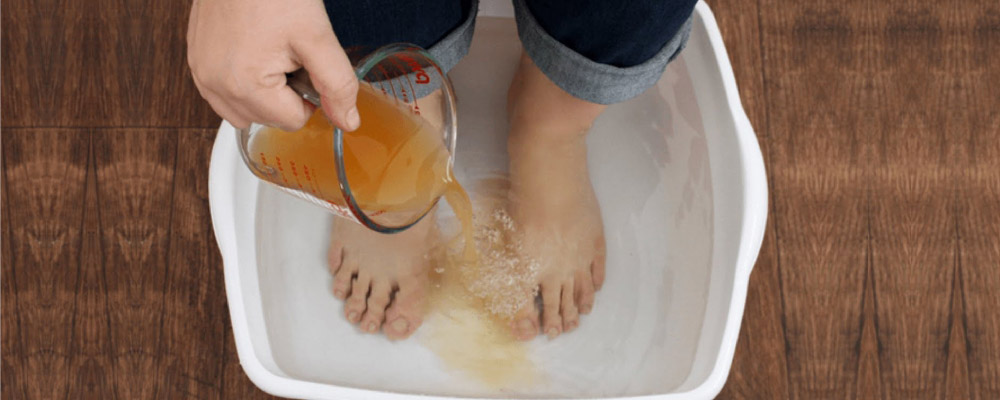 Vinegar is helpful in reducing swelling thus can be an effective cure for foot pain due to any strain or sprain. Just fill a tub with hot water and add two tsp. Vinegar into it. You can add Epsom salt or normal table salt as per your choice to it. Soak your feet for about 20 minutes to get relief.
Coconut oil Massage :

It is a natural method for dealing with any type of foot pain. This not only heals the pain but keeps the feet moisturized and free from any kind of microbial infection too. Put 2-3 tsp. Coconut oil in your palm and massage in a gentle manner on the affected area. After applying it, seal the oil by wearing socks. You can do it one time a day in routine, if possible do it before going to bed.
Intake of Vitamins and Minerals :

Lack of any vitamin or mineral can be a reason for the development of foot pain in some individuals. Deficiency of vitamin B is related to this problem.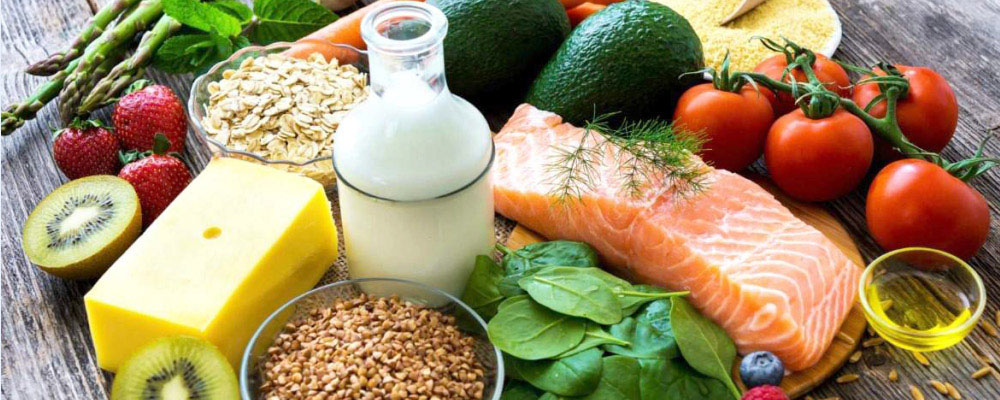 Along with it, vitamin D is too known for causing chronic pain and weakness. Thus, make sure that you follow a healthy diet routine containing all the vitamins and minerals. Some of the foods rich in vitamin B and D are fish, meat, eggs, dairy, cheese, oranges, and cereals. In case you want to take additional supplements, consult your doctor first.
Mustard Seeds :

These seeds help in removal of toxins from the body, improve blood circulation and reduce swelling and pain. All you have to do is grind some mustard seeds and add them to half a bucket of warm water. Soak your feet in this water for 10-15 minutes and then pat dry your feet.
Sesame Oil :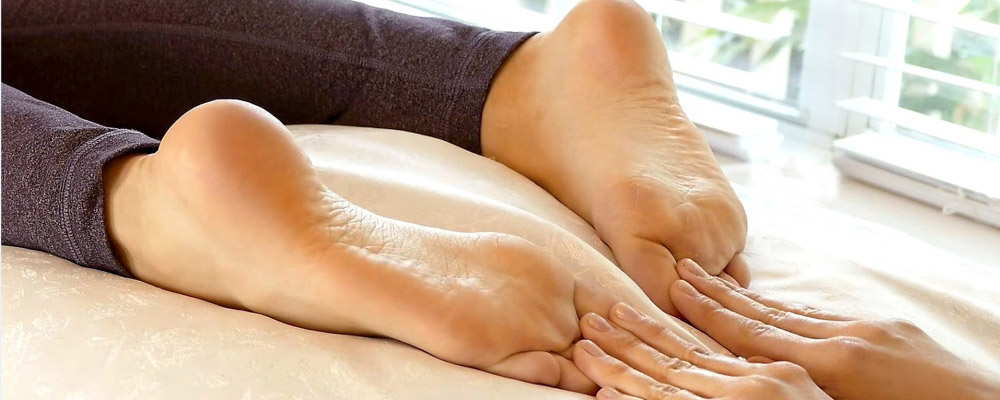 This is another oil which can give you relief from the foot pain is sesame oil. The anti-inflammatory properties of it can reduce swelling as well as the intensity of pain. In a small bowl, take 1-2 tsp. of this oil and massage on the affected area in a gentle manner. You can try doing it in routine for better results.
Points to keep in mind: –
Eat a healthy diet and maintain a normal weight.
Avoid wearing high heels and narrow-toed shoes.
Wear shoes which give comfort to your feet.
Do stretching before indulging in any energetic activity.
Maintain foot hygiene.
Try to massage your feet once in a while to improve circulation of blood.
The health of your feet depends on your lifestyle choices to a great range. So, in order to stay away from foot pain and damage, follow the above-shared remedies and tips. Your body is a reflection of how you treat it hence; take the right decisions for it.
If you liked reading this article, do like it and share with others. You can share your views with us in the comment box below.
Thank you.
You might also like