These days, people are suffering from various skin issues and "skin pigmentation" is also one of them. Main reason for this skin issue can be continuous exposure to sun and pollution.
People use various skincare products to fight this major issue such as skin pigmentation care cream, face wash, and moisturizer. But, sometimes it happens that they don't get desired results.
If you are also suffering from the same situation, you need to switch to some natural skin care methods.
Here in this post we will discuss some natural remedies that can be effective for the removal of skin pigmentation.
But before moving further let's skin pigmentation in brief!
What is Skin Pigmentation?
Pigmentation is also known as hyperpigmentation that mainly darkens patches of your skin. These patches can be either small or large. Although condition is not harmful, your skin may look uneven and unhealthy.
It is melanocytes (pigment-producing cells) that are responsible for skin color.
Melanocytes produce melanin which gives your skin its unique color. And when the melanocytes are damaged, they start generating melanin in certain areas due to which those areas darkens.
This is actually what skin pigmentation is and how we can reduce with natural ingredients is mentioned below!
Papaya :

Papaya has excellent exfoliating properties. It can help in eliminating dead skin cells and re-generating new cells by curing hyperpigmentation. You can make a papaya face-pack with an easy approach. Firstly, you need to take 4 tablespoons papaya extract, milk/curd, and natural honey.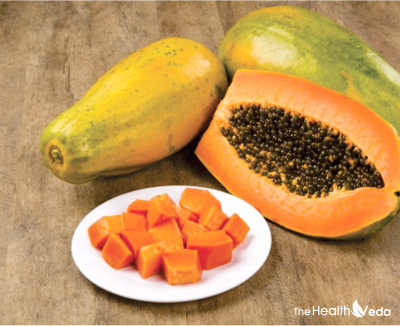 Secondly, take a bowl and mix all the ingredients in equal proportion and then blend it in a mixer perfectly until you get a fine paste. And finally, apply it on your face and keep for 20 minutes and rinse off with fresh water. You can repeat this remedy 2 times a week for the better removal of skin pigmentation problem.
Coconut Oil :

Coconut oil helps refill the dead skin cells andalsoprovides protection from harmful UV (Ultraviolet) rays. Coconut oil also comes in the range of the best skin care pigmentation home remedies In the first, you have to wash your face with fresh water to remove excessive dirt. Then apply the coconut oil to your face and massage it properly so it could absorb completely.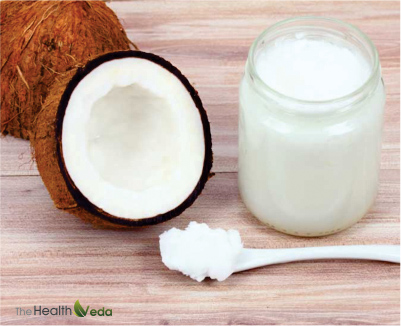 Once you are done with massaging, leave the oil on your skin for about 20-25 minutes so it can stay for long and you can get excellent results. After it, you can wash your face with water. Within a few days you can see positive changes in your skin. So, without waiting much, you should start with this remarkable skin care home remedy.
Yogurt :

Yogurt has lactic acid that helps in eliminating the dead cells from the skin.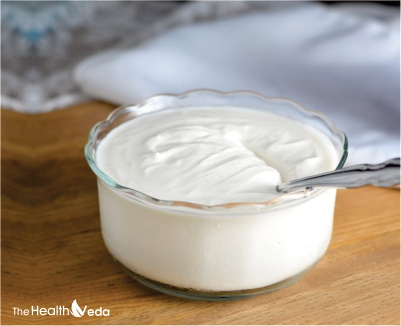 For this purpose, you will have to take plain one tablespoon fresh yogurt. After that, you have to apply yogurt on the affected areas and leave it for 30 minutes.
And then rinse it with water. This method is a good option for a clear and smooth skin.
Potatoes :

Potatoes are well-famous for their anti-pigmentation properties. They work well for reducing pigmentation on your skin and also reduce blemishes.
For this remedy, you will have to take one raw potato and slice it in two halves. Take one slice and dip it into the water and start rubbing on the pigmentation areas.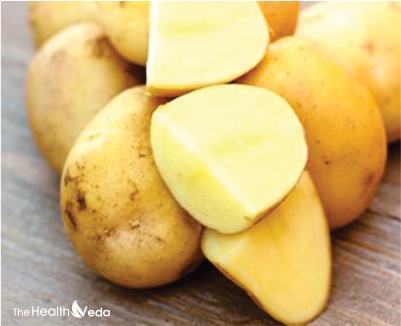 You need to do this approximately for 10 minutes in a circular motion. After all this, you can wash your face with water and apply a natural skin care moisturizer.
Don't you think, it's an easy home remedy for skin pigmentation? Yes, it is! So, without any delay, go and try this remarkable skin care method.
Lemon :

Lemon juice has natural bleaching properties that make it the best skin pigmentation care component. Moreover, it is also enriched with vitamin C and contains strong antioxidant properties.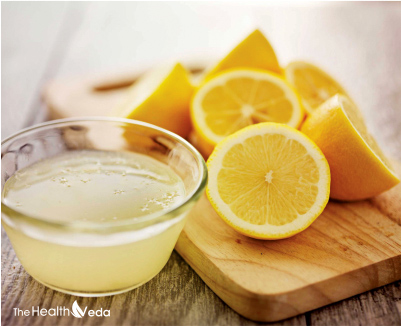 It also provides protection from the UV damage and lightens the skin spots.
So, start in the following way!
Slice the lemon and collect the juice in a bowl.
Secondly, add a tablespoon of honey and mix well.
And then apply this mixture to the affected areas on your face. Wait for 15 minutes and wash with fresh water.
Sandalwood :

Sandalwood is a great skin pigmentation care treatment.It is quite helpful to reduce the pigmentation spots to a great extent on your skin.
You can buy fine sandalwood from the market. After that, you have to prepare a paste of sandalwood by using rose water.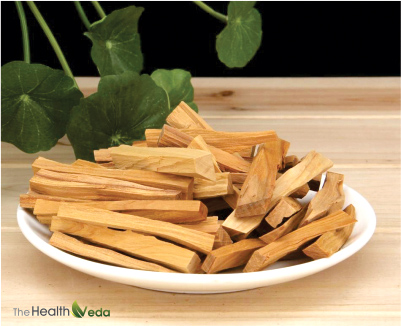 In the end, apply this well-mixed paste on your face and rinse off with water. For the fast results, you can use this home skin care remedy twice or thrice a week.
So, what are you waiting for? If you are really desired for a clean, bright, and spot-free skin, must try these above-mentioned tips. Within a few days, you can see great changes in your skin.
If you liked the above-mentioned skin care tips, please leave a comment below!
Live a happy, healthy, and stress-free life always.
Stay blessed!
Thank You!
You might also like