Eyes are the most delicate organ on which we are mostly dependent for our day to day activities. We are in a modern time where our life is more surrounded by laptops, mobile screens, TV screens, and advertisement boards, etc.
All these equipment that we see around us are sources of blue light that are the cause of blur or weak vision, redness and itching in eyes. And, it is always necessary to take care of them as we know Prevention is better than Cure.
Common eye problems can become a regular issue when it comes to eye problems. Millions of people today suffer from problems with their vision and can be seen using glasses or contact lenses.
And the common go-to solutions for most people are over the counter eye drops (OTC). In this case, you should carefully choose the Ayurvedic Eye Relief Drops with no preservatives.
This present article is about the ayurvedic ingredients that aid the eye treatment effective and safe. So, keep reading!!
Let Ayurveda Care for Your Bright, Sparkling & Beautiful Eye
Ayurveda holds the niche to save us from many diseases and infection. Whether it is internal or external. It works safe and effective with the help of natural ingredients. If you ever get an eye infection problem, you should try the following natural ingredients for quick relief.
Rose
No doubt the rose flower is beautiful enough to bind us in its spell. Yet this flower has many good properties. It has antiseptic and anti-bacterial properties.
Rose extract or water helps in reducing discomfort because of pollution and dust. It is an organic cleanser that soothes tired eyes and irritated eyes.
Neem

Neem is also regarded as one of the best medicinal herbs in Ayurveda. With the anti-bacterial properties, it is helpful in preventing infections. Neem is also helpful in curing redness, irritation, and tiredness.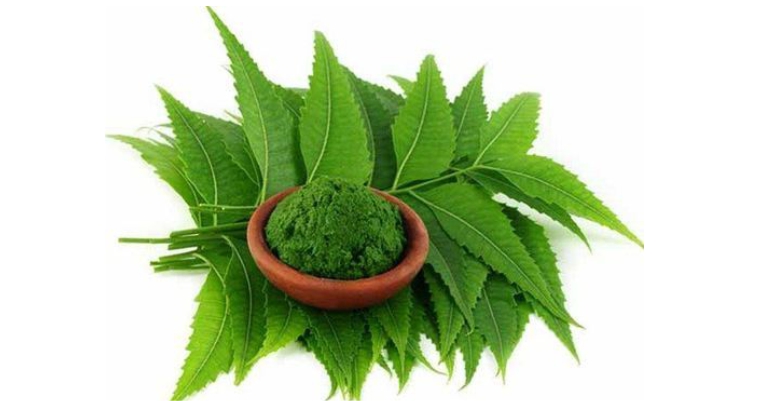 Neem also acts as a building block for collagen that helps in improving skin firmness around the eyes and reducing puffiness.
Honey
The natural ingredient honey helps in reducing dryness. It also provides relief in puffiness and infections.
To make the eye muscles healthy, honey can prove a good result. It also helps to provide relief in aching eyes.
Tulsi
This herb has many rich values as per the Indian custom and Ayurveda. With properties like antioxidant, antibacterial, and antiviral, Tulsi gives soothing effect on eye problem and reduces eye strain. It protects the eyes against conjunctivitis, boils and other eye problem.
Turmeric

We all are aware of the uses of the Golden Herb. Yes, it is Turmeric that is enriched with antiseptic and anti-inflammatory properties.
It is highly useful in reducing the swelling in the middle layer of the eye. Your eye infections can be reduced with this natural ingredient.
Amla
Indian Gooseberry is a rich source of Vitamin C and antioxidant properties. It is helpful in reducing bacterial or fungal infections.
Also, it protects the eye against the oxidative stress making the eye muscles stronger. Amla helps in reducing the inflammation, redness and eye strain.
Bonus Advice
Taking good care of eyes is necessary and these tips can glorify the ayurvedic treatment.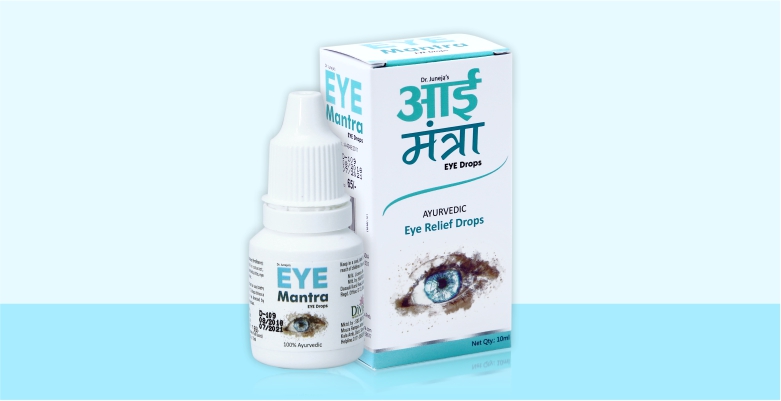 Add a few drops of Rose Water to cold water to cleanse your eyes every day. Rose is a natural cleanser helps clean dust and pollution particles from eyes.
When you feel your eyes are tired and need rest then, warm your palms by rubbing them together. Give this warmth to your closed eyes to soothe them and increase blood circulation.
Make your eyes healthy with eye exercises. Rotate your eyeballs up, down, right, left and circular motion.
In case of irritation, red-eye, dry eyes, etc. using Ayurvedic Eye Relief Drops can sort many problems.
We hope you find this article interesting. If you like reading it, do hit the like button, share it with people. Do not forget to comment your suggestions, queries and appreciations in the comment box.