What is PMS?  
A number of health issues can be counted while understanding PMS or Premenstrual Syndromes. Basically, it is a group of changes in the body on the physical, emotional and mental level before periods which stop when the periods start.
The headache, indigestion, bloating, muscle pain or body pain, fatigue, pimples, insomnia, anxiety, etc. are some of the symptoms of PMS. And if find some of them in yourself, the present article would help you to cure them. We are sharing some ayurvedic remedies for women's health. So, keep scrolling!
Symptoms of Premenstrual Syndrome
The monthly period is a natural part of life. But it does not show positive results to everyone. Different health issues can be observed among women and girls of different ages. And as per the survey, 80 percent of women do report one or more symptoms of PMS that may vary from mild to moderate.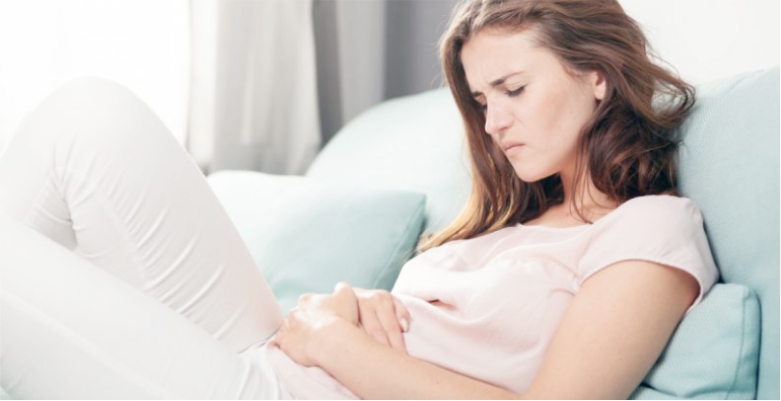 The symptoms of Premenstrual syndromes include:
Anxiety
Irritability
Depression
Sadness
Emotion Outburst
Mood fluctuation
Food Cravings
Fatigue
Restlessness
Insomnia or change in sleeping routine
Pimple or acne
Abdominal pain
Bloating
Constipation
Diarrhea
Sore breast
Sensitivity to light or sound
How to Treat PMS?
The causes for these symptoms are still unidentified. Yet if you can't fix these health issues, you can at least reduce their effect through some remedies and treatment. And choosing a natural and herbal way to cure them is the best thing one can do for her health. Let's ponder some light on some of the remedies that you can try at home.
#1.  Keep Your Body Hydrated
The water level in your body should be moderate. Not too high, not too less helping in maintaining a healthy body. Try taking lukewarm water when you are finding any of the symptoms in your body.
#2. Address your stress through Yoga
Distress yourself with meditation or yoga. It helps to strengthen the immune system as it helps in regulating the oxygen level in the body. There are lots of benefits of practicing yoga in day to day life so as to eradicate many health issues. Make yourself busy to stay away from stress.
#3. Adopt a Healthy Lifestyle
No doubt every lifestyle is best on its side. By the words healthy lifestyles, we mean having a healthy diet, a sound sleep at night, a proper workout, no alcohol or smoking, no caffeine is all about a healthy lifestyle.
#4. Clean Up Your Diet
Take a fiber-rich diet with low saturated fats in it.
Don't skip any meal. Eat evenly throughout the day.
Include citrus fruits, cruciferous vegetables like broccoli, cabbage, cauliflower, etc. in your diet.
#5. Nutrition should be the priority
Your diet should inculcate proteins, vitamins, minerals, and all nutrients. So, add tofu, green leafy vegetables, nuts, whole grains, pulses and cereals to your diet. All these ingredients would help in maintaining overall health.
#6. Get Moving
Keep your body moving with a regular exercise and walk. Continue the exercise, aerobics and walk even in your monthly cycles. It will help to control the flow of blood. Do not be harsh to your body, take rest if needed.
#7. Consider Herbal Ingredients for Treating PMS
Ayurvedic treatment for PMS is one of the easiest and safe way. The famous and rich natural ingredients have been listed here.
Arjuna
It is a well-known medicinal herb that helps in the treatment of the female reproductive system. It contains nutritional elements like calcium, iron, and magnesium.
Ashoka is a natural supplement for female health. It helps in relieving pain and maintains the overall reproductive health of women.
This herb helps in reducing pain and sugar levels in the body. It also strengthens the muscles.
Dashmool is a combination of 10 herbs that are useful in urinary tract infection. As well as it maintains the level of diabetes in the body.
Being the rich source of antiseptic and antioxidant properties, it helps to maintain the sugar level in the body and enhance the immune system.
With many medicinal properties, this herb boosts immunity and digestion. It cures the skin and digestion-related issues.
It has a high level of antioxidant properties that stimulates the digestion and immune system.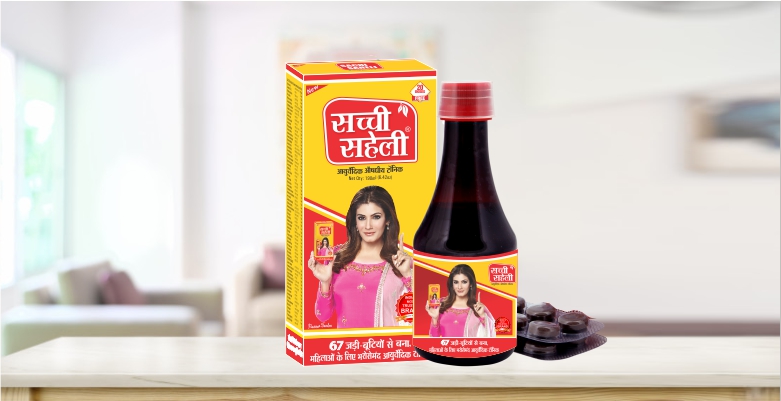 Ayurvedic Tonic for women's health such as Sachi Saheli that are enriched with herbal ingredients helps in curing the symptoms of Premenstrual syndromes. It helps in reducing pelvic pain, irregular periods, mood swings, body pain, fatigue, etc.
Takeaway
It is all upon you, how you take care of yourself. You can take care of others only if you take care of yourself first. Therefore, choosing the right solution for your health is all in your hands.