Redness in eyes is an issue that most of the people experience. No doubt, when whites of the eyes turn red, it can give you a feeling of wordiness.
Although red or bloodshed eyes are not a serious problem, it's a matter of eyes so, any issue be it small or big should not be taken lightly. For this problem, some common conditions like blepharitis, a sty, a chalazion, and dry eyes can be responsible.
Besides, our daily activities like working for long hours in front of a computer, excess consumption of alcohol, wearing contact lens for long duration and exposure to dust, dirt, and sunlight can somehow cause redness in eyes, irritation and burning sensation.
To get relief, using eye relief drops after consulting doctor is the best available solution that can give you instant relief. However, in our nature, numbers of ingredients are present that can soothe eyes naturally and prevent problems like eyes redness, irritation, itching, and conjunctivitis.
And today in this article we will discuss those ingredients which you can use easily at home.
Home Remedies for Relieving Redness in Eyes
Cucumber
Cucumber is one of the best remedies for the relieving red eye issue.
It has soothing and cooling properties that can help in shrinking the blood vessels in your eyes and treat the condition.
What You Need to Do
For this very purpose, you need sliced cucumbers.
Cut a few slices and put them in the refrigerator for some time.
Now place the one-one slice on each eye.
Leave it on for about 30 minutes.
Repeat the process for the best results.
Rose Water
Rosewater provides a soothing and relaxing effect on your eyes. Being rich in anti-inflammatory properties it reduces inflammation and irritation in eyes, thus relieves eyes redness.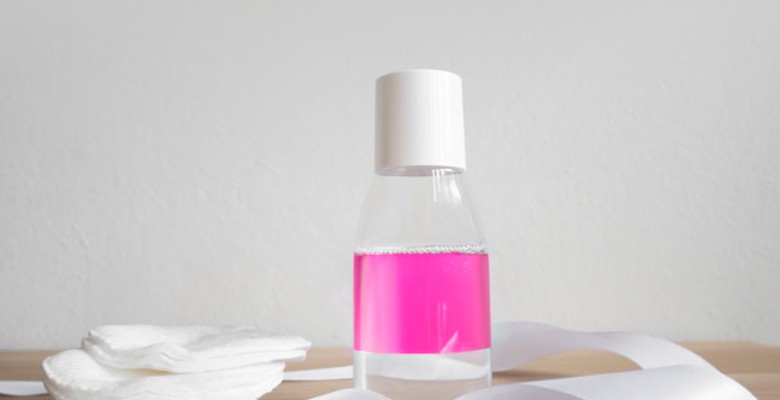 According to a study, the use of rose water as eye drops can help in conjunctivitis because of its analgesic and antiseptic properties.
What You Need to Do
Simple, soak 2 cotton pads in rose water.
Place soaked pads on the closed eyes.
Leave them on for the 15- 20 minutes.
Repeat it 2-3 times a day.
Besides, you can also put 2-3 drops of rose water in your eyes twice a day.  But,  make sure you are using a good – quality rose water.
Tea Bags
Tea bags are the best remedy for relieving redness in eyes effectively. So, you don't need to throw those tea bags after use next time, they can help your eyes.
Tea contains tannins and bioflavonoids which make it an efficacious choice for the treatment of red eyes. Moreover, astringent properties have also been found in this natural ingredient, so it soothes eyes and reduces burning sensation as well.
What you Need To Do
Take 2 used tea bags and put them in the refrigerator for 30 minutes.
And then put them on your eyelids.
Leave them on for 10-15 minutes.
Repeat it 2-3 days until the redness goes away.
Repeat a few times a day or until the redness goes away.
Drink an Adequate Amount of Water
A proper intake of water is quite necessary to keep eyes healthy and problem-free.  Alcohol consumption in excess also leads to eye redness that can stay for long.
So, in such a situation, water intake can help. If the body is well-hydrated, blood vessels that supply the membranes covering the front of the eyes start working properly.
Moreover, water also flushes out the toxins from the body.
So, drink water in an accurate amount. If plain water seems tough to drink for you, squeeze a lemon, it gives a better flavour.  Fruits juices are also a  healthier and tastier replacement for you.
Note: Avoid the intake of alcohol, coffee, soda and tea as they can dehydrate your body and make your eye condition worse.
Cold Compress
Cold compress is an excellent remedy for reducing swelling, redness and burning sensation in the eyes. The cold temperature helps tighten up the skin around the eyes and also relaxes the blood vessels as a result eye redness reduces.
What you Need To Do
Dip a soft cotton cloth in cold water.
Wring out the extra water.
Now place the cloth on your close eyes for 5 to 10 minutes.
Repeat, if required.
Try Frequent Rinsing
Eye redness mainly causes due to constant exposure to dust, dirt, harsh sun rays, pollen or chemicals. And your action to rub eyes can also increase the inflammation and result in more redness.
So, instead of doing this, rinsing eyes with cold and clean water 2-3 times a day will a better option to get relief.
Simply splash some pure water on your eyes. And repeat it many times in a day for quick results.
This process will not only reduce the eyes redness but also remove dust and dirt if any in your eyes.
These are some easy to use outstanding home remedies for reducing eye redness, irritation, and burning sensation. Do use them whenever you feel any discomfort in your eyes.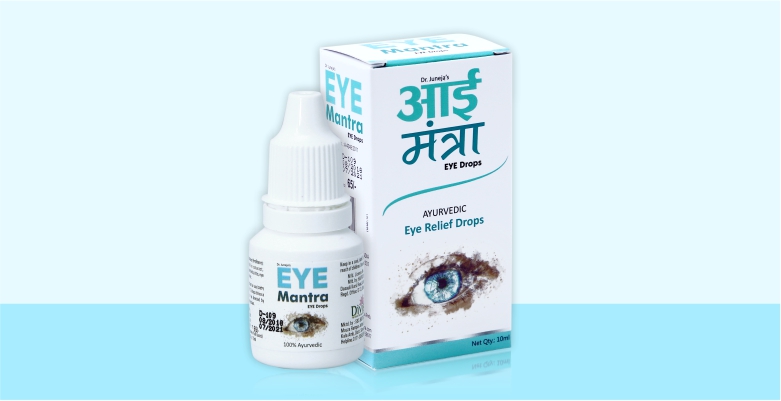 Additionally, you can also use eye mantra eye drops to get rid of eyes related issues.
Eye Mantra is an Ayurvedic eye relieving drops that helps in reducing eyes redness, irritation, itching,  burning sensation and also so helpful in conjunctivitis
If you find the post interesting, please do like it and share it with others. Your one effort can help many. Moreover, if want to share anything with us, please leave your message in the comment box.
We are eagerly waiting for your suggestion or query.
Till then stay happy, stay healthy and keep your eyes safe.
You might also like